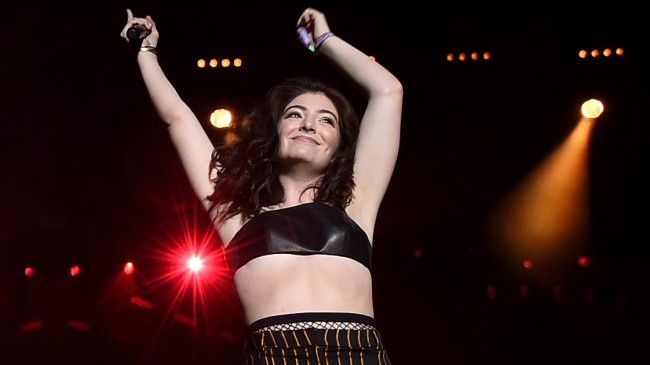 Lorde has not been shy about her fascination with Fleetwood Mac's early catalogue, as revealed in a New York Times feature, and her recent performance in an ensemble cover of "Go Your Own Way" as part of a 2016 benefit for the Ally Coalition, a non-profit started by Melodrama co-writer Jack Antonoff and his sister Rachel to benefit LGBT youth.
Lucky for her, it seems that the admiration is mutual, as Stevie Nicks noted from the stage last night her disappointment at not getting to meet Lorde while performing on her home turf in New Zealand. Before launching into the legendary Fleetwood Mac cut "Landslide," Nicks shared a few words about her admiration for Lorde. "I actually don't know her, and I wish she was here," she said from the stage, as captured in a fan video.
"I was hoping I would get to cross paths with her. I think she's so very talented." Then came the kicker: "If she had been my age, and our age, she probably would have been the third girl in Fleetwood Mac." Early this morning, Lorde caught wind of Nicks' statement, and took to Twitter to express her gratitude, saying "I could cry."
The North American leg of the Melodrama tour is set to begin in early 2018, with an unbelievable support bill featuring Run The Jewels and Mitski. Check out all the dates here.