The highly anticipated biopic Straight Outta Compton, which tells the nearly unbelievable story of the World's Most Dangerous Group, N.W.A., finally arrives this week. After much promotion and ballyhooing (and a brand new Dr. Dre album out of nowhere), at last, we get to see the story of the young men who dared to say "F*ck Tha Police" and push back against the injustices going on in their neighborhoods and in their lives.
But all of this got us pondering what other films about musicians we'd like to see. There are so many artists who have led thrilling lives and made music that's changed the world, whose stories have yet to be told.
So, we at Uproxx Music combined our powers with Vince Mancini from Film Drunk to come up with a list of the 11 musician biopics we'd like to see made right away, and who should be cast to play their biggest roles. Note: We excluded anyone who has a biopic somewhere actively in development, as well as anyone who's had a high-profile documentary made about them recently (sorry, Kurt Cobain, Nina Simone, and Amy Winehouse). Who do you want to see a film made about? Leave your answers in the comments.
Guns N' Roses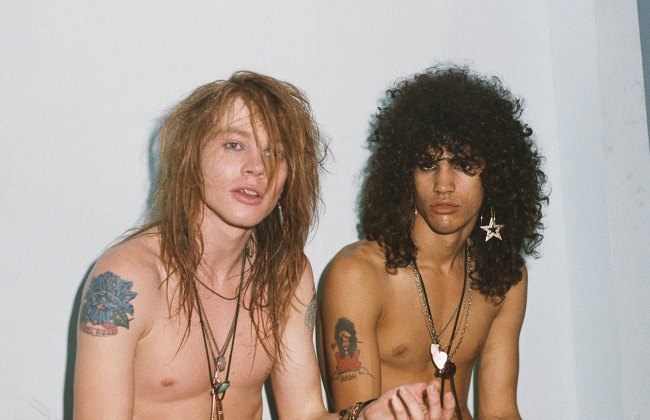 Why We'd Like To See It: People point to Guns N' Roses as one of the last great rock bands, in the traditional sense – the idea of fame and fortune and excess and all of the stereotypes that come with that. The story would almost be cliché at this point, if all of it weren't absolutely true from these guys. Still, when GNR approached the stage, everyone listened. There story has yet to be told on the big screen, and it would bring the house down. – Michael Depland
Who Would Play The Part(s)?: This is a tough one. I don't know if this is a real answer, but I can't stop picturing Miles Teller as Slash and laughing about it. I at least want this as a Photoshop. I wish Devon Sawa was a little younger, he could kill it as Axl. Let's say Michael Pitt as Axl, he has pale eyes and looks kind of sexy-but-evil. He doesn't have Axl's baritone speaking voice though. – Vince Mancini
Beastie Boys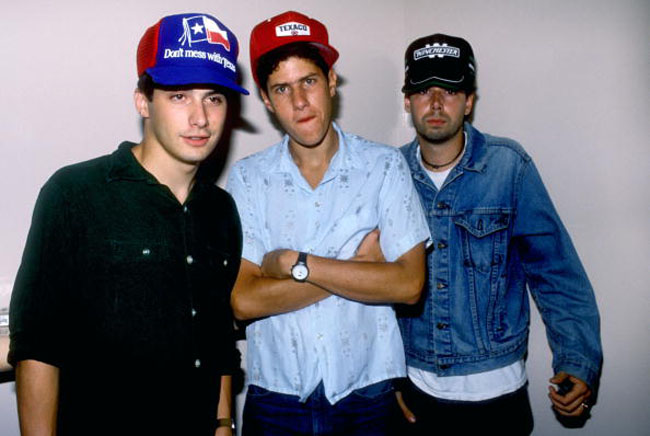 Why We'd Like To See It: For a genre filled with larger-than-life personalities, there were very few who were more creative, raucous, thoughtful, and loved than the Beastie Boys. As far as a biopic would go, it's easy to fetishize the License to Ill-era of their career, but, sonically, as well as spiritually, they grew so much in the '90s and still managed to hold on to their fanbase. With the right actors, this could be incredible. If only Nathanial Hornblower were still around to direct it. – MD