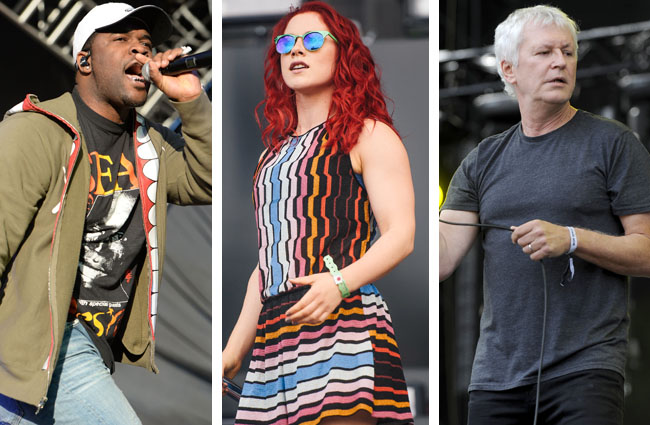 Our minds may be in more purple places right now; that fact is probably undeniable. But as our collective worlds may have stopped, the music biz keeps turning. It's hard to even transition to what's new this week in music, but we have to do our best. For those looking on a hip-hop tip, ASAP Ferg is back with another set, indie rock king Robert Pollard has a new record of rockers with Guided By Voices, and Katy B has a sweet batch of dance jams this week, as well. Here are the albums you need to hear this week.
ASAP Ferg – Always Strive and Prosper
As far as the beloved New York hip-hop collective ASAP Mob goes, it's sort of seen that ASAP Rocky is the leader (now that Yams is dearly departed) and ASAP Ferg is the strong lieutenant, second-in-command. But, if you listen to the music, things are a little more equal than they are generally perceived. That is abundantly clear on Ferg's sophomore album, Always Strive and Prosper. Tough tracks like "New Level" featuring Future have already established that he can make hits, and songs like "Hungry Ham" featuring Skrillex and "Strive" featuring Missy Elliott both demonstrate his star quality among the most high profile of artists. This record will hopefully at last put to bed the idea that Ferg is anyone's second fiddle.
Guided By Voices – Please Be Honest
Perhaps one of the biggest authorities in all of indie rock, Robert Pollard is nearly unparalleled when it comes to songwriting. His latest offering as Guided By Voices, Please Be Honest, is another round of charming, sludgy ditties cooked up in the garage. The record is freewheeling with the songs not feeling terribly connected to one another, which sounds like a weakness, but it can also be a strength. With no rules or restrictions, he's allowed to let his freak (folk) flag fly, and thankfully it works to great effect here.
Katy B – Honey
The UK dance scene has produced a lot of hits in the past few years, and Katy B has been a chameleon within the movement. Whether it's with dubstep on "Katy on a Mission," UK Garage on "Crying for No Reason," or classic house on "Turn the Music Louder (Rumble)," she can do it all as one of dance's brightest gems. Thankfully for those who like to groove, Katy is back with her third album, Honey, and she does not disappoint. Along with "Rumble," the record also features "Who Am I" with Major Lazer and Craig David and appearances from Kaytranada, Four Tet, and other heavy hitters in the dance world. Perhaps, more than ever before, Honey truly shows Katy's great range and is a fantastic showcase for the soulful singer.
Here are the rest of the week's releases
Sorority Noise – It Kindly Stopped For Me
We Are Scientists – Helter Seltzer
DJ Quik & Problem – Rosecrans EP
Rufus Wainwright – Take All My Loves: 9 Shakespeare Sonnets
Wire – Nocturnal Koreans
Greys – Outer Heaven
Keke Wyatt – Rated Love
Candlebox – Disappearing in Airports