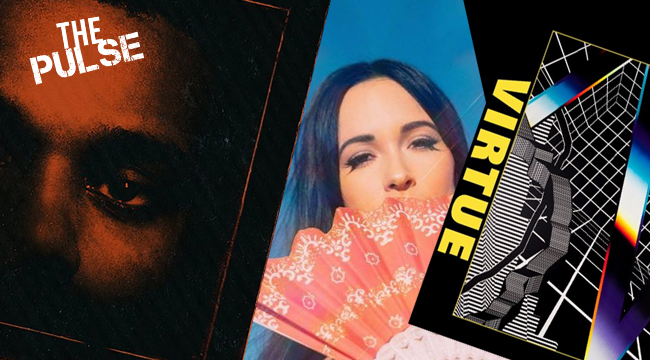 The Pulse is the Uproxx Music guide to the best new albums, mixtapes, and other music releases that matter this week.
This opening paragraph was originally focused on Kacey Musgraves, whose latest album is boundary-breaking and excellent, but surprise: A new surprise project from The Weeknd just dropped! He teased the release on Thursday, and by Friday, it was here. Meanwhile in this week of music, Kate Nash brings some uncommonly energetic and raw indie pop, while Julian Casablancas continues to explore his more experimental tendencies with The Voidz. It's also been a big past few days for hip-hop collabs, since we got new releases from the pairings of MF Doom and Czarface, and Jean Grae and Quelle Chris.
The Weeknd — My Dear Melancholy
On Thursday, a billboard popped up in London completely out of the blue that suggested My Dear Melancholy would drop the next day. The world assumed this sign was just put up too early and that maybe the album wouldn't be here quite that soon, but it sure did. The song from the six-track effort that has generated the most buzz so far is "Call Out My Name," especially because based on the lyrics, it sounds like The Weeknd is saying he almost gave Selena Gomez one of his kidneys.
Kacey Musgraves — Golden Hour