In an era of continual media fragmentation, the Super Bowl has become an increasingly important flashpoint in American culture. It's one of our last remaining symbols of monoculture. Over 100 million people watching the same thing, at the same time, surrounded by friends and family, praising ads, decrying referees, and spooning a variety of different chips into a variety of different dips. For some the game itself is everything. For others, it's the commercials. Then there are the halftime show stans.
As you no doubt know, this year's performer was Justin Timberlake. He did fine. Maligned Prince tribute aside, he capably performed a bevy of some of his most beloved hits like "Cry Me A River," "SexyBack," and "Suit & Tie." That being said, he didn't transcend the moment in the same way that "Purple One" himself did during his own, rain-washed turn on the Super Bowl stage back in 2007. And unlike previous performers like Lady Gaga who mock-jumped off the roof of the stadium, or Beyonce who got into a dance-off with Bruno Mars, or Katy Perry's infamous left shark, the defining moment of JT's performance was a selfie he took with a fresh-faced fan.
While the opportunity to play at the Super Bowl is a high-wire act, loaded with the potential to fall flat on your face, it also presents an opportunity unlike any other for artists to expose themselves to new audiences, promote new projects, and etch themselves into the pantheon of legendary entertainers. Since we already know the specific locations where the next four Super Bowls are scheduled, I thought it'd be an opportune moment to project, ideally, who could take centerfield in the years to come.

Drake
2019: Atlanta, Georgia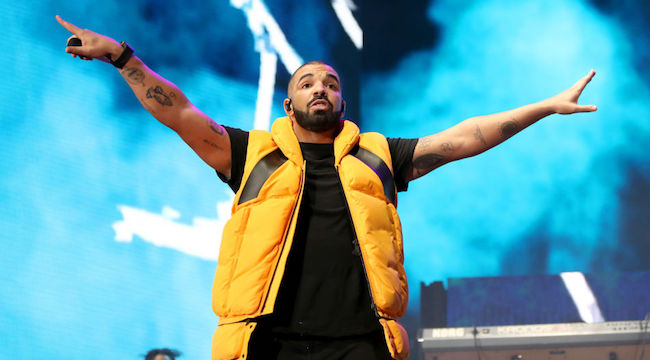 In the wake of this year's game, Bruno Mars made a very solid point about next year's Super Bowl over Twitter. Since the game is going to be held in Atlanta, why not use the opportunity to highlight some of that city's premiere rap talent? Some of the biggest and brightest names in hip-hop today hail from the ATL, including Migos, Future, Gucci Mane, T.I., Killer Mike, Jeezy, and of course, OutKast. The sad fact, of course, is that outside of Big Boi and Andre 3000 who already turned the big game down once before back in 2004 — and in an alternate timeline where they took the slot, prevented nipple-gate from ever happening — those other names aren't quite recognizable enough to a large share of the American populace for the NFL to book them. You know who is though? Drake.
Drizzy's commercial accolades speak for themselves. As a hitmaker, he's practically the McDonald's of music at this point with billions and billions of streams served. More salient to this Super Bowl, though he remains a proud Toronto resident — the 6 if you will — he has many, many friends amongst the Atlanta rap community. How big of a moment would it be to see Drake bring out Future for "Jumpman" midway through the show, or to spit "Versace" with Migos? It would be huge! Huge for hip-hop. Huge for the NFL. And most importantly, huge for Atlanta.
Taylor Swift
2020: Miami, Florida

This is as big a no-brainer as no-brainers get. Taylor Swift is the biggest pop star in the world. No amount of backlash or lukewarm reviews of her most recent album Reputation are going to change that fact. In fact, two years might just be the perfect amount of time for T-Swift to tour the world, re-group and put out her "comeback" album filled with either immaculately produced ear-worm inducing pop bangers or maybe the return to country album that her boot-wearing Swifties have been begging for since the Red days ended. You know the NFL wants this probably more than any other artist going. It almost feels more of a matter of "when" rather than "if" at this point.
Kanye West
2021: Tampa Bay, Florida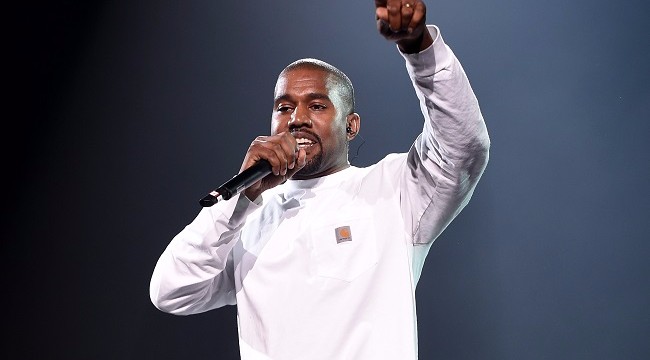 This one is tricky. Kanye West is one of the most unpredictable forces in the music world, and you have to believe that the NFL and its conglomerate of white, gray-haired millionaires might be hesitant to give him a live microphone for 15-minutes, no-doubt afraid of what he could do or say. Then again, take a look at some of his televised performances through the years and tell me that Yeezy wouldn't put together a spectacle that would rival anything any artist has ever attempted ever before. Look at the giant white snow volcano he used during the Yeezus tour, or the floating stage he deployed during his Saint Pablo run. As visual artistry goes, no one else is on Kanye's level. It also helps his case that mammoth songs from his catalog like "Power" and "Black Skinhead" are already stadium-certified classics. The guest-list potential includes, basically anybody who's anybody in the world of rap or pop across the last decade and a half. Maybe this could be the big moment when Jay and Ye finally, publicly settle their differences?
Kendrick Lamar
2022: Los Angeles, California

Over the past six years, Kendrick Lamar has made a pretty good case for being the pre-eminent artist of his generation. Three of his albums, Good Kid, M.A.A.D. City, To Pimp A Butterfly, and last year's DAMN are consensus classics. Who knows where he plans on taking his music next, but he hasn't given any signs that he's about to slow up now. The Black Panther soundtrack can't get here fast enough can it? Four years from now, the Super Bowl will finally head back to sunny Los Angeles, California, and I can't imagine a better fit for the occasion than Kung Fu Kenny. Put his own hits like "Alright," "i," "Humble," and "Swimming Pools," to the side for a second, as someone who has consistently paid homage to his heroes throughout his career, how great would it be to see him break mid-set to bring out Dr. Dre, Ice Cube, DJ Yella and MC Ren for an N.W.A reunion? We already know that Kendrick can bring the heat live. The NFL needs to book this one well in advance…like, tomorrow.