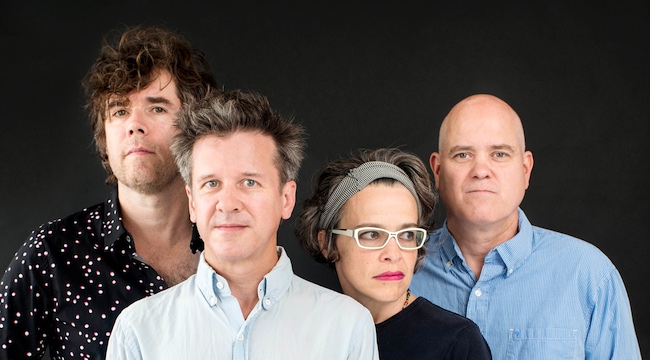 Superchunk is in the midst of a pretty spectacular run of productivity: Since 1990, they've released ten albums, and soon, they'll have an eleventh. What A Time To Be Alive comes out on February 16th via Merge Records, and now we have another taste of the new record, an instantly catchy track with 90s power-pop vibes called "Erasure." The song wonderfully takes advantage of the group's connections, since it features labelmates Katie Crutchfield (of Waxahatchee) and Stephin Merritt (most notably of The Magnetic Fields).
The band's Mac McCaughan says that the desire to have collaborators on the album comes from seeking happiness: "Part of that was wanting a feeling of community. I think that's important to not be completely bummed out about everything all the time." He also previously said that the album is about the state of the modern world and the stress that comes with dealing with it:
"The album is about a lot of things of course but mainly dealing with anxiety and worse in the face of incipient authoritarianism. [It's a record] about a pretty dire and depressing situation but hopefully not a record that is dire and depressing to listen to."
Listen to "Erasure" above, and check out the Celebration Rock podcast episode with guest Mac McCaughan here. Find the What A Time To Be Alive tracklist and the band's upcoming tour dates here.