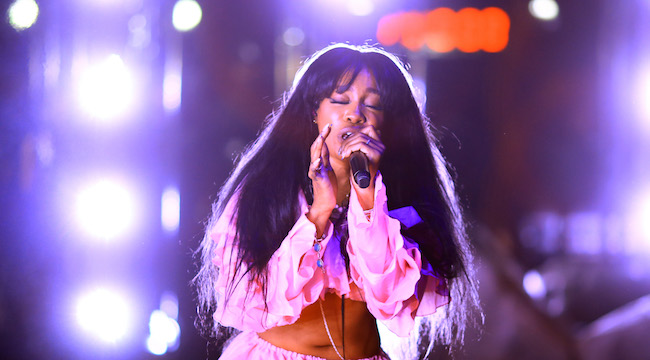 Trillectro, the annual Washington, DC-based music festival founded in 2012 best known for featuring artists on the rise before their mainstream breakouts, has announced its lineup for the 2018 fest and it's a doozy. While recently-recovered, reigning festival queen SZA headlines along with trap emperor 2 Chainz and electro house royalty RL Grime, the undercard features a who's-who of up-and-coming talent from all over hip-hop, R&B, and EDM. The festival returns to DC's Merriweather Post Pavilion after a year-long hiatus.
Young Thug, Playboi Carti, Smokepurpp, Rico Nasty, Maxo Kream, and Sheck Wes are among the ascendant rap acts with prominent placement on the bill, while R&B/funk band The Internet balances out the hard-hitting beats by bringing their groovy energy to the festival. Local acts pepper the set list as well. Innanet James is a burgeoning underground presence from the Maryland area, while you simply can't have a festival, party, or family reunion in Washington, DC without bringing the Chicken & Mumbo Sauce. The go-go band is named after a local delicacy that is praised in the area and served at takeout restaurants throughout DC.
Beau Young Prince, another DC local who is signed to Def Jam, and Good Intent, a singer from the DMV area, round out the lineup with local acts, while the flyer advertises special guest Carnage, whose album Battered Bruised & Bloody is out now via Heavyweight Records.
Tickets for Trillectro go on sale this Thursday, June 21, and are available here.