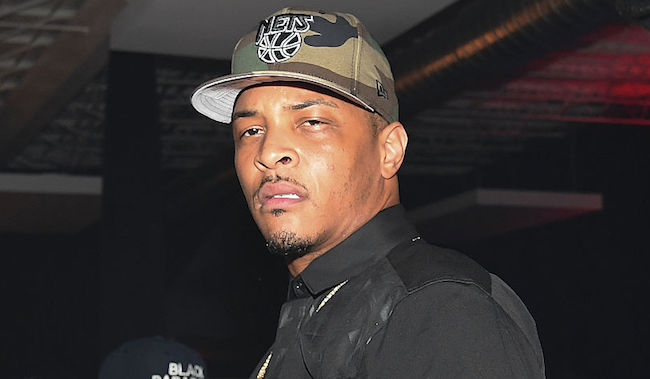 Politics looks good on T.I. As the rapper gets more and more politically active outside of music, it only makes sense that he'd bring some of that to his actual songs. And "War Zone" is one of the most political tracks that T.I. has ever released by far. The new single addresses the War on Drugs, police brutality and the Ku Klux Klan while remaining an excellent and hard-hitting song.
On the track from the rapper's upcoming equally-charged album Us or Else, T.I. calls for nothing short of armed resistance of crooked police and states his belief that a person found hanging in Atlanta's Piedmont Park in July was actually a lynching.
"They said suicide, I said genocide, what you got a gun for you boy, you ain't finna ride
They run up on you like Baton Rouge, bet you finna hide
That's the difference between us, I'll die to save a million lives
appointed leader when nobody couldn't think of shit
I'll be a martyr if my great granddaughter benefit"
T.I. references several incidents that have fueled groups like Black Lives Matter, including the deaths of Trayvon Martin, Sandra Bland and Philando Castile. In the song's hook, he combines the rallying cries that sprung up around the deaths of Eric Garner and Michael Brown, as if to highlight the fact that this is happening far too often. And he ends the song with a Killer Mike-level indictment of the federal government and mass incarceration. Or, as Tip puts it, "The War on Drugs was the wars on us, gave em all them guns, and give em all that dust, change all them laws, lock all them up."
"War Zone" follows up T.I.'s equally defiant (and equally great) "We Will Not".