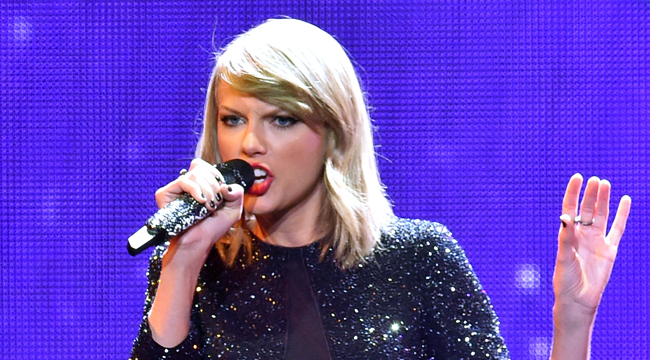 Earlier this week, Taylor Swift threw the hammer down on Apple Music, calling them out on their ill-conceived plan to not pay artists during the three-month free trial they were offering users. Swift's public finger-pointing caused the company to abruptly reverse course and, unless you were a freelance photographer working a Taylor Swift concert, everyone seemed happy.
Now, everyone is even happier. Swift announced on Twitter Thursday morning that she has also had a change of heart.
But why, Taylor?
Oh, okay.
Swift, of course, made news last year when she pulled 1989 from Spotify and other platforms out of protest over the way artists get paid via streaming royalties. So, while she says this technically isn't an exclusive deal with Apple as others (ie Drake and Pharrell) have signed, there's only one place you'll be able to stream 1989 for now. Score a big one for Apple, which is great, because that struggling little company clearly needs all the help it can get, right?
Apple Music launches June 30.