Hillary Clinton has a bit of a likability problem.
That's not news, she's one half of the least-liked presidential election in history, the fodder for hashtags about progressive Democrats holding their nose and voting for what they see as the greater good. But where most people just stop at Hillary being unlikable ("because, well she just is"), I think there's a deeper reason why people can't seem to get behind her. Hillary's likability problem is more of an empathy problem, for the life of us we can't put ourselves in HRC's shoes.
A big part of what creates that disconnect between voters and Clinton is also what makes her a good presidential candidate. She has decades of political experience, she's a nerd who absolutely loves to dive into the nuts and bolts of policy decisions, she's a well-heeled member of an elite political family that has spent years under the spotlight. And, of course, being the first female candidate for president for a major political party means that she has one huge area where no one's going to get where she's coming from.
But Clinton can take solace in the fact that there's one person out there who knows exactly what it's like to be Hillary. And it's likely that that person would be more than willing to pull her into her #squad. The only person who can understand what Clinton is feeling right now is Taylor Swift.
This isn't going to be some silly article where I point out that both women made hay out of their famous beaus and talk about how their both great at shaking off the haters (though, I mean, come on). It's also not going to be some vague connection that ends in a sentiment of general girl power. The connection between Clinton and Swift is unique and real because they both are painfully aware of the struggles of uniquely powerful women.
The Taint of Corruption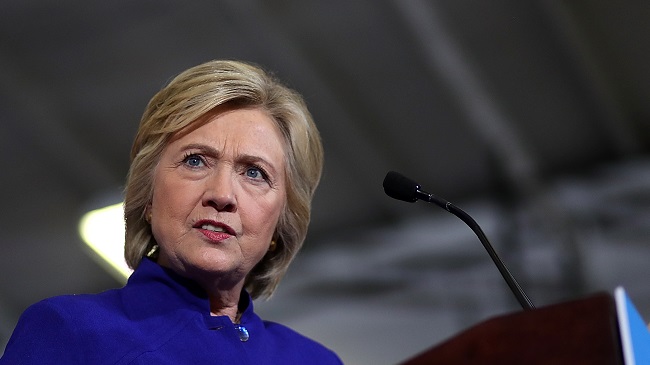 While it's certainly not a completely gendered issue, there's something about women on top that leads to the general public believing that they are in some way evil or corrupt. Beyonce calling out her corny Illuminati haters isn't going to stop them from assuming she's pulling hidden levers and stuffing bodies in the floorboards of her tastefully decorated penthouse.