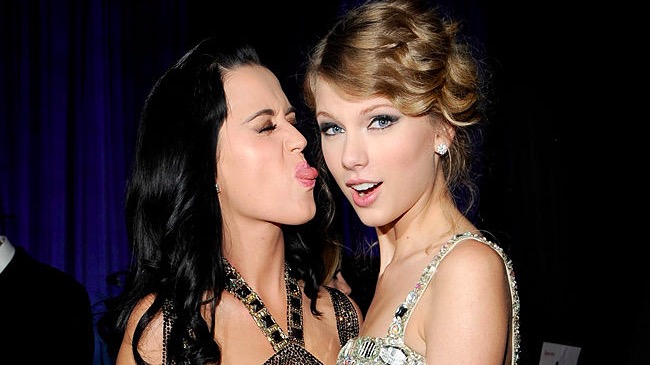 There's no love lost between Taylor Swift and Katy Perry.
The feud kicked off in 2013, when Perry poached three of Swift's back-up dancers in the middle of the RED world tour. When Swift told Rolling Stone that the "California Gurls" singer "did something so horrible… she basically tried to sabotage an entire arena tour," Perry responded with a wink-wink tweet: "Watch out for the Regina George in sheep's clothing…" Since then, Left Shark, Nicki Minaj, and some random woman on Twitter have gotten involved, as has Andy Cohen, who willingly put himself in the line of fire.
In his new book Superficial: More Adventures from the Andy Cohen Diaries, the Watch What Happens: Live host details the time he tried to mend fences between Swift and Perry at this year's Met Gala. It was… not successful.
"Why I felt I needed to get involved I will never know (maybe I was auditioning for her squad?) but I innocently said exactly the wrong thing to her, which was, 'Your friend Katy is sitting in the corner and there's plenty of room around her,'" Cohen wrote. Swift's response: "Katy who?" Cue the Mariah GIF.
That's either some devious shade, or Swift was genuinely asking Cohen which Katy he was referring to. Taylor Swift probably knows a lot of people named Katy… who were invited to the Met Gala… and have a personal connection to Andy Cohen… Okay, yeah, it was probably devious shade. Well played.
"I said, 'Perry,' at which point she clearly let me know that she's the exact opposite of her friend," he continues. Cohen says he then tried to make light of his misstep, which led Swift to instruct him not to mention this on his show. "She didn't threaten me about putting it in my book, so here we are." (Via)
Taylor and Drake are already figuring out how best to destroy Cohen.
(Via Entertainment Tonight)