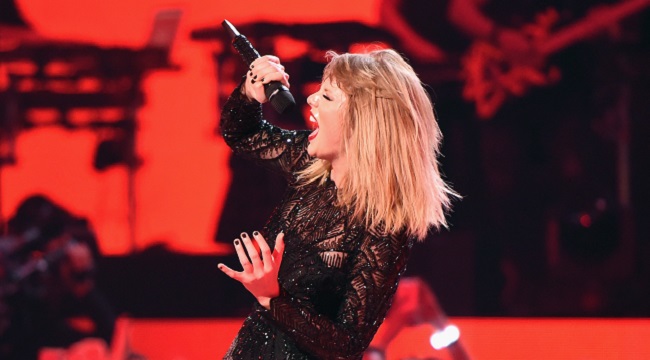 Taylor Swift's highly anticipated Reputation album isn't going to be available to streaming services for another week, as the star is "still negotiating" with the other services. Many music stars have relied on streaming numbers to bolster their overall sales numbers – but many stars aren't Taylor Swift. Her mass appeal and diehard fanbase means she can do pretty much whatever she wants. Reputation is doing just fine on iTunes, for instance – to the reported tune of 800,000 sales within the very first hour it was available.
That mammoth number isn't all that surprising when considering the circus surrounding the album rollout. From the massive anticipation for the first single "Look What You Made Me Do," to the newest single "New Year's Day" being debuted on ABC TV show Scandal the night of the release, Taylor's ducks were in a row on a marketing level. You also can't forget the hysteria spurred by sites like Has It Leaked posting physical pictures of the album, and the tracklist – which featured an unlikely collaboration with Future that drew further interest in the project.
Still, you have to think the #Swifties are the bulk of that number. They're so protective of her music that they even attacked a UK record store for playing Reputation over their PA system earlier this week. When you have a fanbase like that lifting you up and waiting to patronize your product, those numbers are possible.