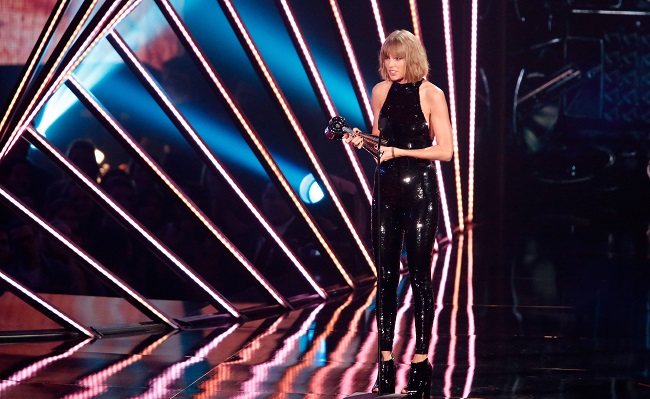 It's a tale as old as time. A Taylor Swift fan wants to move away from a traditional satellite TV set-up, but they're worried that it will cut into their supply of Swift-based content. Luckily, cord-cutting Swifties' long nightmare will soon be over. AT&T has announced an all Taylor, all the time network on its new streaming service DirecTV Now.
According to Variety, the Taylor Swift Now channel will play music videos, recorded concerts and behind-the-scenes footage of Swift around the clock. This is great because Swift is one of our greatest living performers and maybe the peek behind the scenes will give of some sense of what the whole Drake thing is about.
The streaming service is scheduled to launch on November 30, with packages ranging from $35/month for 60-plus channels up to $70 a month for 120-plus channels. Swift's channel will be available in all tiers and is expected to launch in the next few weeks.
Swift isn't the only one getting her own television channel out of the new service, however. DirecTV Now is also launching a female-centric channel run by Reese Witherspoon called Hello Sunshine that will include a as-yet unnamed television series with Witherspoon in the lead role.