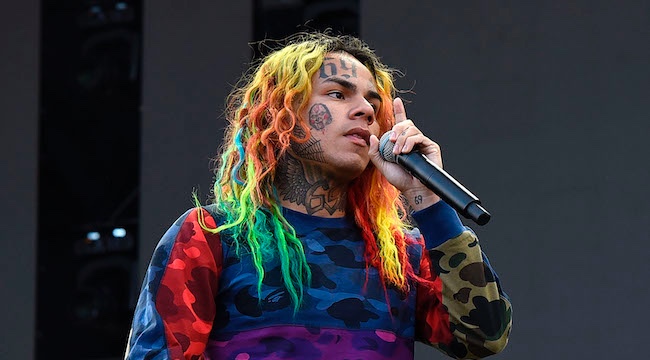 Another potential defendant has been added to the roster of alleged gang members associated with the Tekashi 69 racketeering case, according to Complex. With the arrest of Roland "Ro Murda" Martin, the total of indicted individuals rises from six to seven.
The US Marshals Service arrested Martin last Friday. He stands accused of the same crimes as the rest of the Nine Trey Bloods set that included Tekashi 69, his manager, Kifano "Shotti" Jordan, and former rapper Jamel "Mel Murda" Jones: Robberies, shootings, and the sale of drugs as part of a continued criminal enterprise. The other members were arrested in mid-November and have all been incarcerated and awaiting trial ever since.
Jones, aka "Mel Murda," has been the subject of a number of headlines surrounding the case recently, both for receiving additional charges relating to the drug sales and for being allegedly caught on tape discussing various shootings involving Tekashi and his numerous feuds, as well as possibly plotting to dispatch the rapper himself.
Meanwhile, Tekashi's Dummy Boy album has landed at a respectable No. 2 chart position on the Billboard 200, just behind Travis Scott's Astroworld, which received a boost in sales thanks to some attractive new merchandise bundles. Dummy Boy also missed out on three days of sales due to a delay in its release caused by Tekashi's arrest.