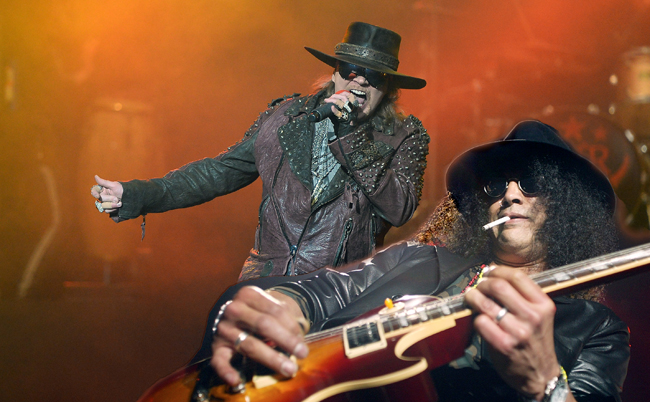 With 2015 in our rear-view mirror and 2016 underway, it's time to start looking forward. What will the year hold? What can we expect? As far as music goes, 2015 was a year dominated by women — whether it was Taylor Swift, Nicki Minaj, Adele or Miley Cyrus. There's no way Swift can replicate the success she had in 2015, if only because there aren't any celebrities left for her to parade around stage with her, but don't think she won't try. Miley is going to keep on being Miley, and Minaj is going to continue to keep us on our toes. Adele is the real wildcard here, but more on that in a few.
In any event, 2015 was an incredibly exciting year for music. So, the question is what are we looking forward to this year? Well, here are ten things to be excited about in 2016.
The Guns N' Roses Reunion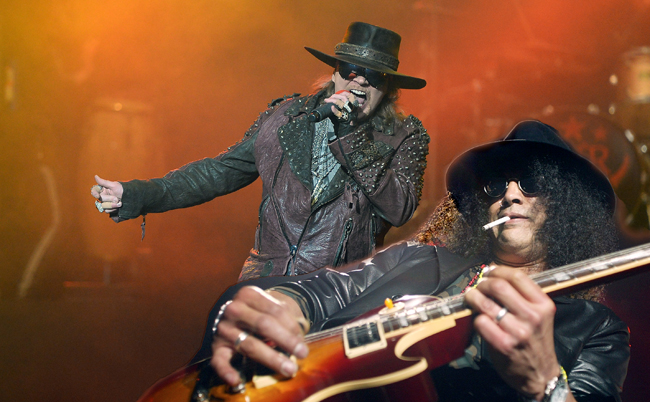 Is it happening? Is it not happening? There are multiple reports that Guns N' Roses are getting back together, starting with this year's Coachella in April. However, the only real confirmation we've gotten so far is something we've most likely assumed for a while now, Axl Rose loves Taco Bell. So, that's all well and good for Rose, but what about the band?
Rose and Slash did reportedly bury the numerous hatchets between them a little while back, something that would seem to pave the way for a reunion. If they are playing at Coachella, it'd be the first time they would have shared a stage since July 17, 1993. Billboard is saying that in addition to the California festival gig, a stadium tour for the summer of 2016 is being planned. Rose is set to appear on Jimmy Kimmel Live! Tuesday night, presumably to shed some light on all of this. Or maybe just to talk about Taco Bell. Who really knows with Rose.
And it's that penchant for unpredictability and chronic aversion to reliability that does cast some doubt on this idea of a reunion. Plus, it's not as if Rose has been killing it with his bastardized version of Guns he has been dragging around the world for the past few years. Is this going to be one of those things that looks amazing on paper, but terrible in real life?
Who the heck knows? And more importantly, who the heck cares? All that matters here is that Guns N' Roses, the Guns N' Roses, Axl, Slash, Duff, the other dudes, are possibly getting back together. For the time being, let's all agree to cast aside our skepticism and just enjoy the potential. I'm sure there will be more than enough time for mud-slinging and think pieces about the whole thing later.
The LCD Soundsystem Reunion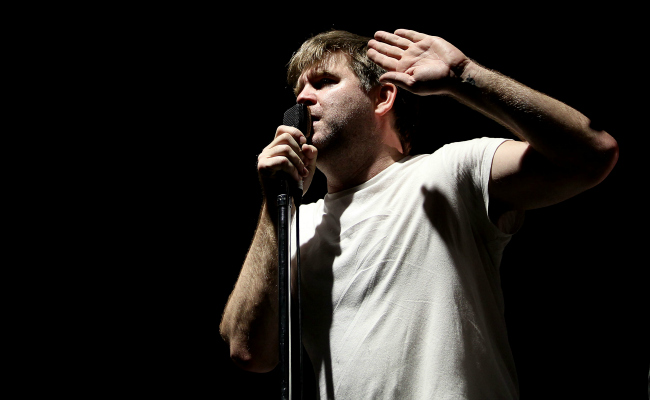 Guns N' Roses are reportedly not the only legendary group getting the band back together for some fun in the California sun. LCD Soundsystem, who have been rumored to be getting back together for a few months now, will also be headlining Coachella, this according to festival organizers.