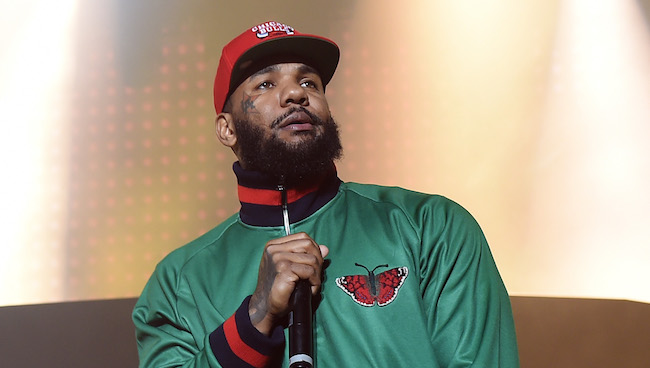 Just as expected, The Game wasted no time responding to Meek Mill's track dissing him by dropping a "OOOUUU" freestyle of his own within 24 hours titled "Pest Control." Game is well seasoned when it comes to rap beef, so he's right back at it with all sorts of threats and disrespect, going at everybody from Meek to Beanie Sigel, Nicki Minaj, Omelly and anybody else associated with the feud.
For over five minutes the Compton rapper doubles down on his stances that Beans is a crackhead, Meek is a snitch, Nicki wears the pants in the relationship and Omelly "ain't the answer."
You jumped Quentin Miller and now you don't scrap?
It was time to go at Drizzy and now you don't rap?
Ask your b***h she know I 'Beez In The Trap'
You gotta move outta LA, I'll put them B's in your back
And Barbie keep her thumb in your butt (OOOUUU)
That Ken doll love getting f***ed (OOOUUU)
Hide behind your n****s, you ain't got the guts
Riding on dirt bikes with your ass on some nuts
Really, the "OOOUUU" freestyle is nothing more than Game's constant Instagram posts over the popular beat, but still it's nice to see rappers rapping. Joe Budden would be proud.