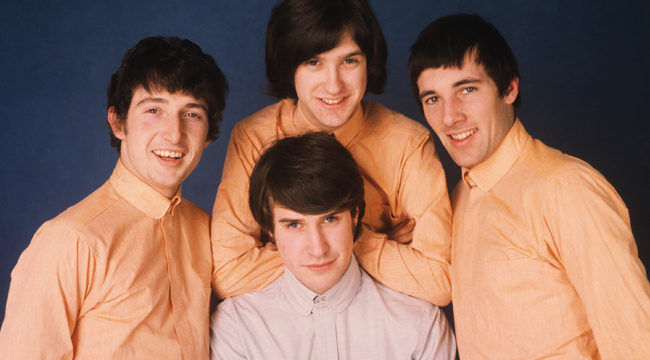 The consensus on 2016 so far, at least from a music-lover's perspective, is that it's been a very bad year. With so many influential, culture-defining artists having passed on, it's easy to overlook some of the year's brighter moments.
One such moment is that British rockers The Kinks will soon be reuniting, indicating that founding members Ray and Dave Davies have effectively buried the hatchet.
"Dave and I will definitely work together again. And we want to play live," Ray Davies told The Sun late last week.
Having spend the bulk of their career feuding with one another, their contentious relationship drove the band creatively, but eventually lead to their breakup in 1996, after Ray smashed his little brother's 50th birthday cake with his foot. While it seemed unlikely the two would ever share the stage again, it appears that the two have managed to reconcile their differences. Ray Davies not only expressed interest in the band playing the Glastonbury Festival next summer, but plans to take the show to the U.S. as well, with New York already on the shortlist.
Originally formed in North London back in 1963, The Kinks were an integral part of the Merseybeat sound in the U.K. before being associated with the British Invasion of the mid-1960s. The group was never able to really take off in the U.S., largely due to the American Federation of Musicians banning them from touring stateside from 1965-1969. While the reasons behind the ban are still entirely unclear, it more than likely cost them a Rolling Stones-sized fanbase.
Despite the Davies' famous sibling rivalry, this isn't the first time The Kinks have talked up the possibility of reuniting. The first attempt was back in 2003 to mark the band's 40th anniversary, which was cancelled after Dave Davies suffered from a stroke. A reunion was brought up again in 2013 for the 50th anniversary, which never materialized. It wasn't until December of last year when the two brothers joined one-another on stage for a rendition of The Kinks' "You Really Got Me" that they started to make some overdue amends with one another.
The success of the musical Sunny Afternoon, which is based on the music of The Kinks, had also started to reignite interest in the long-defunct band.