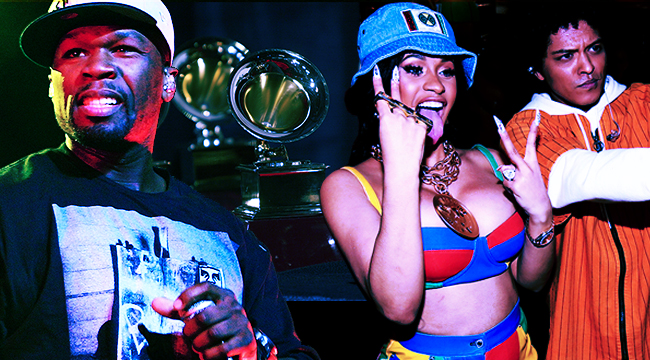 The Scoreboard is Uproxx Music's bi-monthly look at who is putting points on the board and who is taking major L's in the music world over the past couple weeks.
A lot happened in the last half month, but the majority of that went down in just a couple days. Specifically, it was music's biggest night, the Grammys. That qualifier still rings true, but that doesn't mean everything was sterling. For instance, the performances were mostly great, but some stuff behind the scenes (and even some stuff in front of the scenes): not so much. Meanwhile, 50 Cent made millions on accident, bots are doing good in the world, and China doesn't seem very excited about hip-hop.
Win: Cardi's note from Bono at the Grammys
https://www.instagram.com/p/Beg5dKfhuUG/
Cardi B may have had the best night at the Grammys, mainly just because of how fast everything happened for the brash rapper: She only just signed a record deal in February 2017, in case you've forgotten, and it took her less than a year to become one of the biggest stars and #WCW subjects in the world. Musically, she came from nothing to dominate 2017, and she started 2018 off with a reminder that, no matter how uncomfortable a comfortably vulgar woman with a thick Bronx accent might make the more uptight among us, she's not going anywhere. She brought energy to Bruno Mars' "Finesse" performance, was a highlight of the Fire And Fury sketch, and she got a special note from Bono, reacting with about as much unbridled enthusiasm as a teenage me would have.
Loss: Song And Album Of The Year
Bruno Mars is like the recommended age label on a puzzle box, in that he's suitable for ages 3 and up. No matter who you are, I almost guarantee he can get you dancing with his modern-yet-throwback vibes. Yet, he got no respect following his major Grammy wins — at least not from Justin Vernon, who, by the way, is not being sh-tted by anyone. Should Mars have won Album Of The Year over Childish Gambino, Jay-Z, Kendrick Lamar, and Lorde? The critic in me is skeptical, but the mostly functioning human with a life full of love and laughter in me says that art is subjective and we're all going to die, so I'm not losing sleep over it.
Win: Next to perform…
Bruno Mars and Cardi B did put on a pretty great performance, though. That was one unmistakable highlight of the broadcast: There wasn't really one performance that flopped. Kendrick Lamar opened the show with the most creative, U2-and-Dave-Chappelle-featuring display, U2 pulled their best Lonely Island featuring T-Pain, and Kesha, after years of dealing with personal trauma, showed that she overcame it all (or is at least in the process and doing great) with a poignant and all-star group performance of "Praying." It was so emotional that on that night, even pimps probably cried.
Loss: Women (or lack thereof) at the Grammys
The Grammys had a lot of good and a lot of bad, but perhaps the biggest mistake is what they largely didn't have at all: females. Alessia Cara won Best New Artist, and shockingly, that was the only televised award that was won by a woman. Here's a damning statistic: Of the 899 Grammy nominees of the past six years, only nine percent of them (so about 80) were women. Worse of all, Recording Academy president Neil Portnow thinks that women are the problem: "[They need] to step up because I think they would be welcome," he said.
The problem with that is that if women step up more than they already have, they're going to run out of stairs and have that cognitive dissonance you get when you're walking upstairs at night and you think there's one more step but there just isn't. Women are making wonderful music already and have been for some time, so maybe they're not the problem.
Win: That's so Kanye
Of course Kanye West and Kim Kardashian named their kid Chicago West — which is a human baby and not a new police drama that'll get better ratings than the Grammys this fall on CBS.
Loss: Drugs are bad, mmkay?
Musicians are drugs are so connected that the relationship between the two is a cliche more worn out than the area of my phone screen where I swipe right looking for human connection. To be clear, though, this is a loss for the frequency of drug use, in that it seems to be going down: People like DJ Mustard are seeing how lean and other recreational substances are taking down their peers and pledging to quit, so good for them. Whatever keeps talented people creating art longer and makes them happy sounds good to me.
Win: Even better than the real thing
A quick break from the Grammys to talk about another flawed thing: music festival lineups. They're maybe not so great now, but at least we've discovered yet another task the robots will eventually replace us fleshy organisms at, and that's making festival posters. A neural network generated the fake lineup filled with fake bands above, and I might make the trip out to California just to see Billions Of Mario (and also to meet some of the people I work with here at Uproxx since I have no observed proof that the people I talk to every day exist in the physical realm).
Loss: Not made in China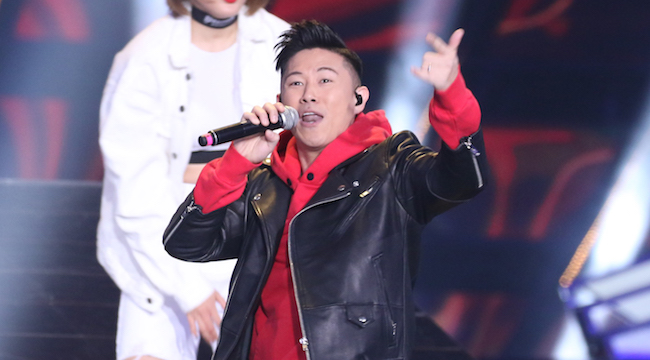 Remember hip-hop, that passing fad? Apparently, it's more than that, the kids are into it, and it's here to stay. China isn't really feeling it, though, since hip-hop has essentially been banned from TV in the country. It's a different culture than ours over there, and to comment without the proper context might lead to me saying something regrettable or misinformed, so I'll just say this: Art does more good than bad, and I can't think of an instance when silencing it was the right thing to do.
Win: 50 Cent's bitcoin haul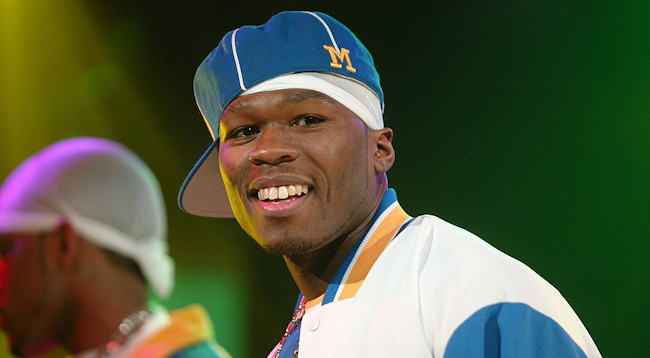 50 Cent got rich, and he didn't have to die trying. Hell, he didn't even have to try: In 2014, he sold about 700 copies of his album Animal Ambition with Bitcoin as the medium of exchange. The cryptocurrency is worth about 19 times as much now as it was then — give or take because the value of Bitcoin is nowhere near as consistent as the parade of men accepting Grammys — meaning that 50 made about $7 million at least in the venture.
"I'm a keep it real. I forgot I did that sh-t," he said. When I forget about money I have, it usually means I'll find a $5 bill in an old coat. When 50 forgets about money, he makes a comically large amount of it. At least that fiver can go towards my crippling, always-looming student loans and help me pay money to the money to the money I owe.
Loss: Dance (or hand out awards) like nobody's watching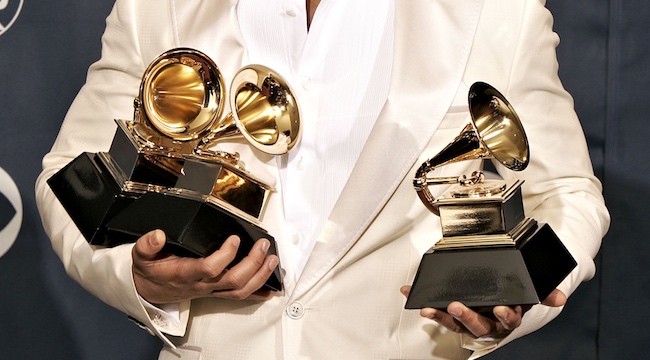 And welcome back to the 60th Grammy awards. As I've said, there was controversy this year, and the viewers responded to it by just not watching the show all that much. 19.81 million people reportedly checked out the broadcast, and that may sound like a lot, but that's actually down a significant 24 percent from last year's Grammys, and the worst ratings since 2009. Maybe that has something to do with cord-cutting, but then again, there's no way some millennials with Sling on their Roku account for a 24 percent drop. Maybe Drake is right (but not about brushing his teeth).