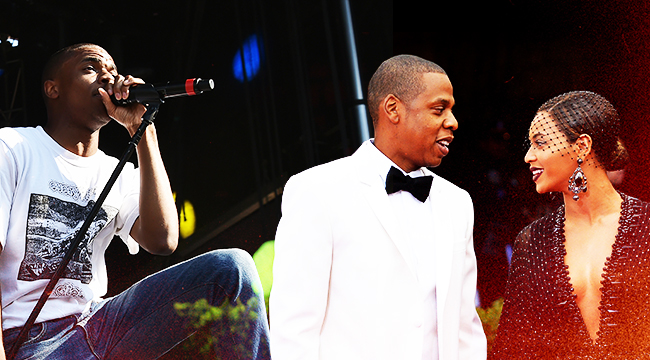 The Scoreboard is Uproxx Music's bi-monthly look at who is putting points on the board and who is taking major L's in the music world over the past couple weeks.
Individually, Beyonce and Jay-Z are two people who have a real knack for turning heads and making yacht-loads of money while doing so. Together, they could probably change the world, and they just might with what they just announced. Also over the last 14 days or so: Vince Staples wants his d-ck promptly gotten off of, Meg White gets no credit even from within her own band, smaller groups than the White Stripes might not be padding their bank accounts, and Martin Shkreli continues to get what he deserves.
Win: Marital bliss, live and on stage
In 2014, hip-hop power couple Beyonce and Jay-Z embarked on the On The Run Tour, and there was rejoicing. It was one of the highest-grossing tours of the year, which makes sense considering it featured two of the most storied and skilled performers in their respective fields coming together in a celebration of music and committed love. It makes total sense, then, that the couple has officially announced a sequel tour, and this time, things are a lot different.
For one, the adulterous marital drama wasn't a publicly known thing back in 2014, so that could lend itself to a different on-stage dynamic. Also, Blue Ivy could probably join them on stage and steal the show, but maybe she shouldn't because the world would probably explode and the world has enough problems to deal with right now.

Loss: Music fans and their lack of chill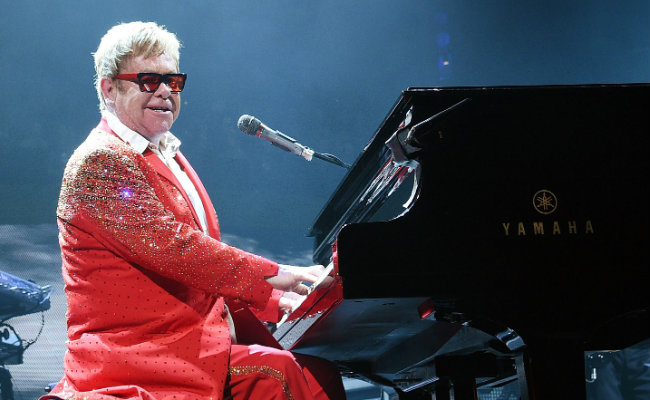 You guys and gals wanna hear something kind of crazy about your favorite musicians, something that you might not realize? They're people! Real human people! That means that it's probably best to treat them that way. Don't idolize them so much that you'll misguidedly defend their honor against fellow admirers with opinions that are different than yours and cause a subreddit to get shut down, like Car Seat Headrest's fans did. Also, if Elton John opens his heart and decides to let you on stage with him, give the dude some space, or you might ruin the fun for everybody else. It's hard enough being a person without having to contend with fanatics whose personal boundaries could use some re-zoning, so let's just be cool, everybody.
Win: Vince Staples's newly unoccupied privates
Vince Staples is getting tired of some people too, and he expressed it in a creative way that nobody was expecting… but we really should have, because Staples is always doing the unexpected. We need to start adopting a Coach Klein from The Waterboy type of nine-steps-ahead mindset when it comes to anticipating Staples' moves ("He doesn't fake: He thinks about faking… he pretends to fake.") Staples started a $2 million GoFundMe campaign so he could retire and "shut the f-ck up forever," which was actually a promotional campaign for a new song, "Get The F-ck Off My D-ck," in which he goes 100 percent in on his haters. If Staples needs to write a song specifically demanding that we dismount from his Johnson, we definitely ought to.
Loss: The White Stripe
History would have you believe that The White Stripes were a pioneering indie rock duo of the 2000s, but Jack White would have you believe otherwise. From a recent interview:
"There is a case to be made that in a lot of ways, The White Stripes is Jack White solo. In a lot of ways. There's only two people in the band. I was writing and producing and conducting. The melodies are coming from one person, the rhythm is coming from Meg."
Jack giving Meg the I-actually-did-everything-even-though-this-was-a-group-project treatment is cold stuff. Even if what he said is true, just let well enough be and don't discredit your former bandmate (and ex-wife or sister or robot or whatever) for no productive reason. You got a lot going on, man: Let Meg have this. And if it makes you feel better, Meg, "In The Cold Cold Night" is one of my favorite White Stripes songs.

Win: Chance The Gambino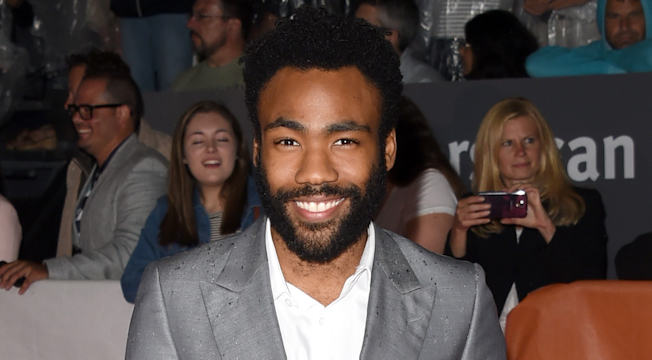 Joint tracks between Chance The Rapper and Childish Gambino are a beautiful thing: It happened twice many years ago now, and the resulting songs (Gambino's "The Worst Guys" and Chance's "Favorite Song") are two favorites in both artists'catalogses. At last, there's an oasis in this collaborative desert: Chance said recently that the two recorded some new songs together that are "amazing," and that sounds like an extremely plausible story that I want to hear the next chapter of.
Now it's just a matter of these tracks surfacing. However, if for some reason they're unable to be released, Chance, you should try collaborating with Donald Glover instead, because that dude does a killer Childish Gambino impression.
Loss: The little guys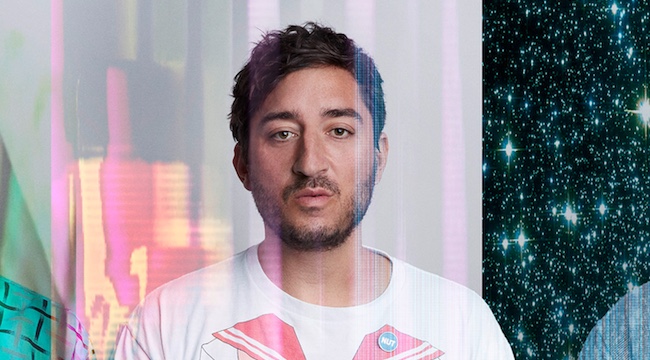 Being a successful musician is like being a taste tester for Hershey, a backup NFL kicker, or part of Taylor Swift's squad: It's a cool job, but if it was easy, everybody would do it. Not everybody can, though, because ultimately, there's only so much money to go around in music. That's a point that Grizzly Bear's Ed Droste recently vented about on Instagram, saying that his band isn't as profitable as it used to be partially because of "middle men" and partially because they don't have the diverse sources of income that they used to.
The world can be a cruel place, but as one of my co-workers pointed out in the Uproxx Music Slack room when this story first surfaced, maybe Grizzly Bear ought to cut out the middle men by learning to manage themselves, cut back on their stage production as they descend from the height of their popularity, and overall learn how to turn the band into a profitable business. Even athletes at the height of their powers invest in stocks and restaurants and other rich person things, because they know that while they have money now, they know the unfathomable income level won't last as long as the wait for Tool's next album.
Win: Shrek Grips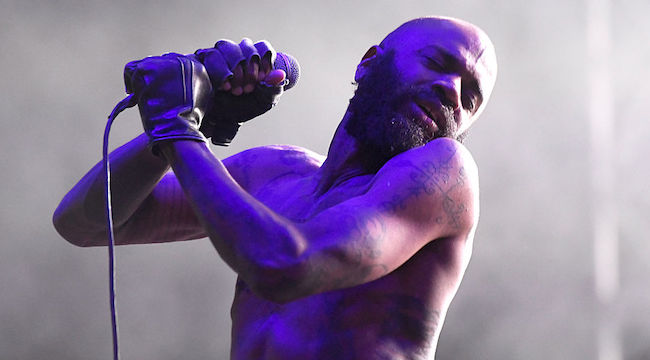 It's not surprising that a band whose songs include "I Break Mirrors With My Face In The United States," "Three Bedrooms In A Good Neighborhood," and "You might think he loves you for your money but I know what he really loves you for it's your brand new leopard skin pillbox hat" is prone to eccentricity. Well, that's Death Grips for you. The band, which broke up in 2014 but doesn't seem to know what that means, is working on a new album, and they're collaborating on it with the director of Shrek. That's all I have to say about that.

Loss: The Shrekli saga continues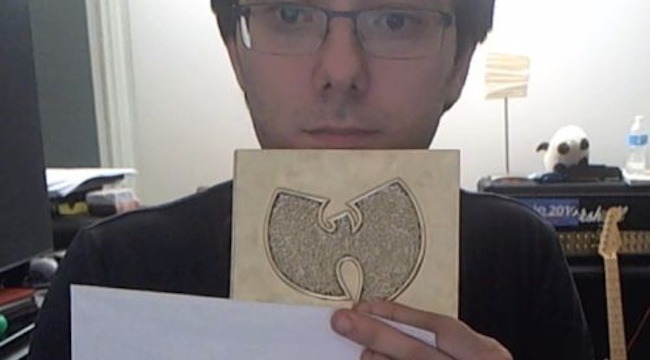 Martin Shkreli, a man who is going to jail for seven years, has a face that appears to have been designed for receiving hate-fueled punches. During this whole legal process, he was ordered to surrender his copy of the one-of-a-kind Wu-Tang Clan album he paid $2 million for. This news is a mixed bag: The only good Shkreli deserves is a good ass kicking, but this might also mean that Wu-Tang stans will never get to hear One Upon A Time In Shaolin. That has to especially be a gut punch to fans who thought they might get to hear it after Shkreli nearly sold it, which is sad because, again, Shkreli is the one who deserves fists to the abdomen.
Win: The Grammys' task force on women
Are the Grammys perfect? No. Are the Grammys trying? In at least one respect, it seems so. The Recording Academy previously announced it were establishing a task force to address its problems with female representation, and recently, they found a capable leader: Tina Tchen, who was chief of staff to former First Lady Michelle Obama and a key figure in the Time's Up movement. This get seems like securing Superman to lead the Superheroes From Krypton Committee, or getting Willie Nelson to be the president of the Pigtailed Pot-Smoking Country Musicians Association: It just makes so much sense.
Loss: Van Morrison's bed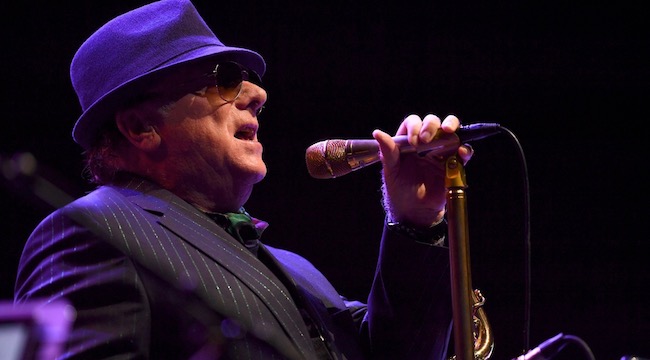 I can't help but imagine that, assuming it's secretly sentient when the singer isn't around, Van Morrison's bed feels like Jessie in Toy Story 2: Abandoned, left behind by its owner like a just-read newspaper, with nothing left to do but mourn the loss of the light of its life, its reason for the season. My point, of course, is that Morrison surely doesn't have time for sleep, because he's currently reaching Soundcloud rapper levels of productivity. He just announced You're Driving Me Crazy, his third album since 2017, and the 72-year-old singer doesn't appear to be slowing down.
Now I'm crying because I'm imagining Morrison's bed singing Jessie's emotional song from the movie: "When somebody loved me, everything was beautiful / Every hour we spent together lives within my heart."