Nowadays, minor weed busts are just that, minor. Especially if you're a famous musician. But it wasn't always that way. In the past, when the laws were stricter, and society's moral code was tighter, musicians faced potentially dire punishments and public backlash for being caught with what Black Sabbath once called the "sweet leaf." But rather than duck the law, many musicians faced it head on, emerging from the other side with some interesting stories to tell.
These tales of musicians getting busted with weed, and the fallout that the arrests brought about, rise above the mundane. They're the stories that make legends, and fascinating Wikipedia pages.
Willie Nelson (2006)
That time Willie Nelson's roadies did what roadies are supposed to.
From Cheech and Chong's Almost Legal Book for Stoners:
The world-famous country singer — and current co-chair of NORML advisory board — was busted at the Texas border in 2006 for possession of 1.5 pounds of marijuana, and several ounces of mushrooms, fined just over a thousand bucks, and placed on probation for six months. But it could have been much worse, if not for the quick thinking of his band and crew, who all claimed ownership of the drugs. The amounts confiscated were enough for a felony if possessed by one person, but since five others claimed possession, Nelson's charges dropped to a misdemeanor.
David Lee Roth (1993)
That time David Lee Roth went to jail for a nickel bag.
In fact, on April 16, 1993, Roth reached what might have been the nadir of his time away from the band: getting arrested in New York's Washington Square Park for attempting to score some drugs. That's all bad enough, but as it turned out, he wasn't even looking for much — according to the police report of the incident, Roth sparked up his legal woes by trying to buy a measly $5 bag of marijuana.

As an NYPD spokesperson quickly pointed out, Roth's offense amounted to "less than a misdemeanor," with a maximum penalty of 15 days in jail and a $250 fine. Ultimately, the case was "adjourned pending dismissal," meaning the charges would be wiped out if he could stay out of trouble for a year. (via)
George Harrison (1969)
That time George Harrison missed Paul McCartney's wedding because…
On March 12, 1969, officers raided the London home of Harrison and Patti Boyd, and arrested them for marijuana possession. The arrest forced them to miss the wedding of Paul and Linda McCartney, which took place the same day. Both pleaded guilty and were fined 250 pounds each. The raid was conducted by Sgt. Norman Pilcher, who also busted John Lennon on drug charges the year before. (via)
Even worse, a dog with a funny name busted them.
From SPIN Vol. 2, No. 7:
The dog that sniffed out the dope was named Yogi, which some people thought amusing, given the amount of time the Beatles had spent with the Maharishi Mahesh Yogi. The police found 120 joints. This happened the day before Paul and Linda were married. Perhaps the joints were wedding presents.
David Bowie and Iggy Pop (1976)
That time David Bowie's friends got high off a little help from him.
From David Bowie: The Man Who Changed the World:
In Rochester, Bowie, Iggy Pop, Dwain A. Vaugh and Chivah Soo were arrested at the Flagship Americana Hotel for the possession of marijuana. Bowie posted everyone's bail: $2,000 per person. They were requested to appear in court on March 25, for the trial of the marijuana case.

Bowie reassured the press. "Rest assured, the stuff was not mine. I can't say much more, but it did belong to others in the room that we were busted in. Bloody potheads. What a dreadful irony, me popped for grass. The stuff sickens me. I haven't touched it in a decade."
The kicker? There's a picture of Bowie and friends from the night in question, and an eBay page where you can buy it.
Louis Armstrong (1930)
That time Louis Armstrong laughed off his arrest in a jail cell:
Armstrong was arrested in 1930, along with drummer Vic Berton, outside the Cotton Club in Culver City, Calif. Allegedly, according to Berton's brother Ralph, Berton and the famous jazz musician spent the night "laughing it up" in a cell, where they were kept overnight after the arrest, because "they were still high." A judge gave them each six-month jail sentences (which were later suspended) and a $1,000 fine. (via)
From Busted: Mugshots and Arrest Records of the Famous & Infamous
One of the arresting detectives admitted that he got tipped off by a rival bandleader about Armstrong's whereabouts.
Dionne Warwick (2002)
That time Dionne Warwick was sorry-not-sorry for getting nabbed with pot.
From Cheech and Chong's Almost Legal Book for Stoners:
In 2002, the legendary singer was detained at the Miami International Airport when about a dozen joints were found in her bag. The charges were dropped after she agreed to do public service announcements warning against illegal drug use. If you look closely at the PSAs, you can see she has her fingers crossed.
Whitney Houston (2001)
That time Bobby and Whitney pulled off the classic getaway.
From Whitney Houston: Recording Artist and Actress:
After word got out about the incident in Hawaii, some people wondered why airport security allowed Houston and Brown to board their flight instead of taking them into custody. According to reports, officers seized Houston's bag and called police, but, since airport security personnel are not officially police officers, they do not have the authority to make arrests. The flight left with Houston and Brown on it before the police arrived.
You wanna prove Whitney had that bud? Gonna need to see them receipts.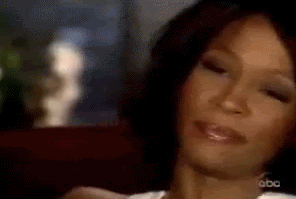 Flavor Flav (1996)
That time Flavor Flav was a drug mule on a bicycle.
From the New York Times, Dec. 8, 1996:
The rap performer known as Flavor Flav was arrested in the South Bronx early Friday morning when he was found carrying two pounds of marijuana, the police said.
The rapper, whose real name is William Drayton, was riding a bicycle past the corner of Grand Concourse and 161st Street when two officers from the Police Department's Street Crime Unit stopped him, said Carmen Melendez, a police spokeswoman. The officers stopped Mr. Drayton, 37, because his pocket was bulging and they thought he was carrying a weapon, she said. Instead, they found he was carrying enough marijuana to be charged with a felony. (via)
Too Short (2013)
That time Too Short got caught tripping…
Law enforcement sources tell TMZ,  Short — real name Todd Anthony Shaw — was pulled over in L.A. a couple hours ago for some traffic violation … and when cops approached the vehicle, he appeared under the influence.

Now here's where it gets weird — when police attempted to administer a breathalyzer test, law enforcement sources tell us Too Short took off  … and tripped as he ran down the street.

Police got their man and placed him under arrest … then tossed him into a police cruiser.

On the way back to the station, things got even crazier — we're told Too Short tried to dump narcotics in the back of the cruiser. (via)