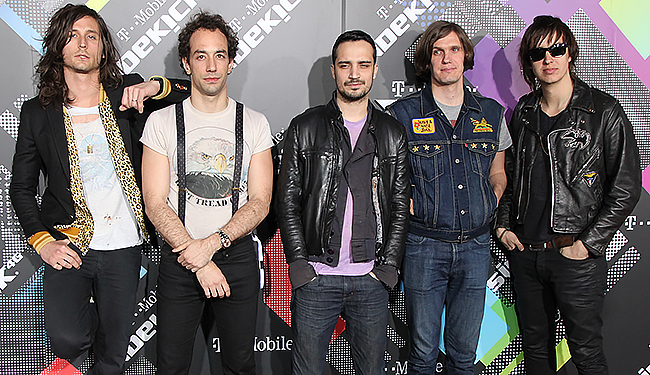 Julian Casablancas is dropping a new single from The Strokes today (May 26) on the first episode of his SiriusXM show Culture Void.
The broadcast will take place at 10 a.m. EST on Sirius' college rock radio station Sirius XMU. Given the rumblings on Twitter, Instagram and Casablancas' own Cult Records website, it appears the new single will be the first taste of a new album from The Strokes called Future Present Past.
The new song will be the first Strokes music to surface since 2013's Comedown Machine. Fans have had to keep themselves satisfied by reconsidering the band's back catalog and occasionally hearing a very Strokes-y track from a band member, but it looks like we won't have to wait much longer. Casablancas let the idea of a new album slip last September and it seems the project is just about wrapped.
The band is set to headline Governor's Ball in June, and it's unlikely that the festival would have booked the band without the idea of a new album coming out pretty close to the date of the festival, so everyone should be on the lookout for a new Strokes album relatively soon. Just don't expect another New York classic.
(Via Consequence of Sound)