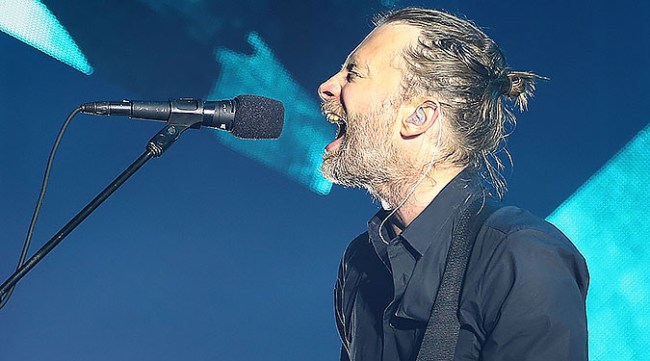 If you didn't already know that Radiohead is touring the U.S., then it's definitely too late to get tickets. Even superfans (not Ed Sheeran) who were waiting patiently for the tickets to drop on Ticketmaster were unable to grab tickets to the tour, which sold out in mere minutes. Fans who saw nothing but "searching for tickets" messages until it changed to "sold out" were understandably upset, but few were madder than Radiohead's own Thom Yorke.
After many of the tickets were purchased by scalpers looking to resell them for exorbitant prices, the lead singer tweeted out his frustration and added something to discourage fans from attacking him.
That didn't stop fans from venting, however.
Radiohead issued a warning on Twitter for fans who do pony up for the scalped tickets. Many of the venues will be checking identification at the door to see if it matches the name on the tickets. In one tweet, the band said that fans purchasing through secondary sites "risk being refused entry to the venue."