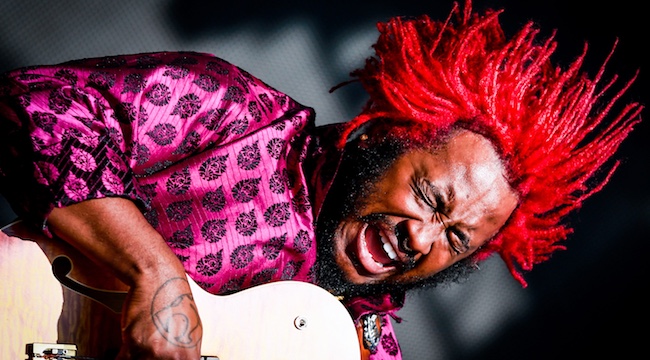 Thundercat has had a long and fruitful relationship with Adult Swim. He's been on The Eric Andre Show, and he's been a regular contributor to the Adult Swim Singles Program. Now he's back with another fresh song for Adult Swim, his first new one since his 2017 album Drunk, and it's called "Final Fight."
Given Thundercat's fascination with video games, it wouldn't be too much of a leap to assume that the track is named after the Final Fight arcade game. As for the song, it's nothing too unexpected from Thundercat (which is good): The three-minute track is definitely experimental, with strong jazzy overtones with hints of soul, electronic, blues, and falsetto vocals thrown in for good measure.
While this is his first new song of 2018, it's not his first new music: An episode of Donald Glover's FX series Atlanta featured a score crafted by Thundercat, with plenty of help from frequent collaborator Flying Lotus. There's no word yet on when Thundercat's next album might come out, but we'll probably be hearing something from him soon in one form or another: In the past few years, he's collaborated with Flying Lotus, N.E.R.D, Kamasi Washington, Kendrick Lamar, and so many others.
Listen to "Final Fight" above.