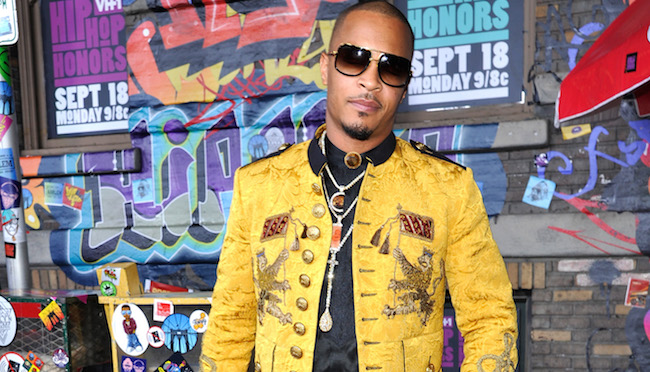 Rappers, by nature, are generally outspoken. They tend to sound off on any number of topics and with social media at the tip of everybody's fingers they do it often. No rapper may be more outspoken than T.I., who typically takes to Instagram to comment on just about everything. Whether it's somebody speaking about him, or speaking on another rapper he's a fan of, a popular pastor engulfed in controversy or social injustice Tip generally has something to say. So, it's no surprise to see him take to Instagram again to chime in on the rape allegations surrounding his friend Nelly at the moment.
Nelly has denied the accusations vehemently, saying he has been "victimized" by a "false and defaming allegation," and now T.I. is wondering what happens to women who falsely accuse famous men of sexual assault and rape.
"I'm just sitting here thinking, after Mike Tyson, after mothaf—in' Tupac, after all the other muthaf—ers who done been with girls and the girls got mad for whatever reason and left off and said that they raped them or whatnot," he said in a minute-long video. "What the f–k ever happened when a muthaf—a find out that the b*tch was lying my n—-? What consequences is there for this young lady? If more than 12 find her guilty, we got to answer to that. But, if we find out that this wasn't true, what the f–k happen to her? I'm sick of this sh*t, know what I mean? I'm just saying, we ain't no muthaf—in' targets. Get your sh*t together."
Now, it should be noted Mike Tyson was convicted of rape and Tupac was convicted of sexual abuse in separate cases in the '90s, so those two probably aren't the best examples. Check out T.I.'s entire video below.