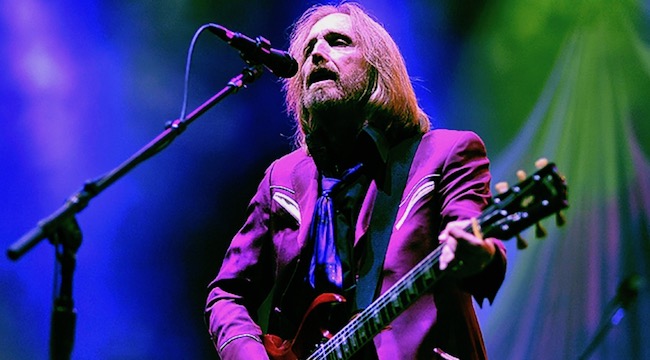 UPDATE: Tom Petty has passed away at the age of 66.
Tom Petty, the legendary singer and songwriter, was found unconscious and unresponsive on Sunday night, suffering from what is reported to be full cardiac arrest. According to TMZ, Petty was unconscious and not breathing when he was found at his home in Malibu, and was subsequently rushed to UCLA Santa Monica Hospital. Once there, he showed no signs of brain activity, and a decision was made to pull his life support.
Petty has spent the last year touring the country with his long-running band The Heartbreakers, celebrating their 40th anniversary together, which just wrapped up last week with a final performance at the Hollywood Bowl. The singer from Florida first hit it big in 1976 with the release of his debut album Tom Petty And The Heartbreakers, which was propelled by singles like "Breakdown" and "American Girl." Since that time, he's cemented his position as one of the great American musical artists, putting out genre-defining records like Damn The Torpedoes, Wildflowers, and Into The Great Wide Open.
Not content to rest on his laurels, Petty has spent the last several years reviving one of his earliest bands Mudcrutch, and releasing a pair of well-received records. He also hooked back up with The Heartbreakers in 2014 on one of the best releases of his career, Hypnotic Eye.
This story is developing and we'll update once we have more details.