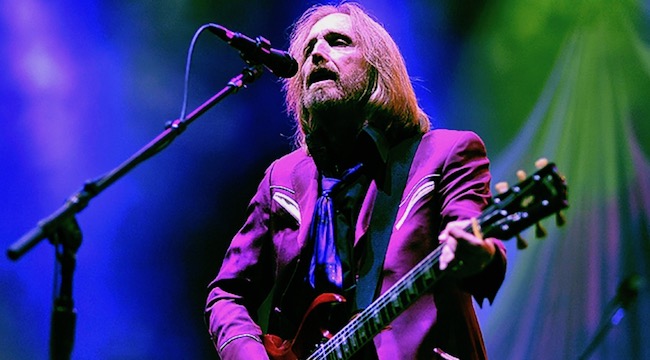 Many people have passed through Gainesville, Florida over the span of decades — it is home to the massive University Of Florida after all — but its favorite and most widely recognized son will probably always be Tom Petty. Over the weekend, on what would have been the singer's 68th birthday, the city decided to formally recognize and honor his memory by naming one of their most prominent parks after him.
Both Petty's daughter, Adria, and his brother, Bruce made the trip to Gainesville for the dedication ceremony, during which Bruce spoke at length about what the honor really meant. "My brother and I grew up in this park," he said, according to The Gainesville Sun. "We played as kids. My cousin reminded me the other day of my remark that it was a sanctuary, and it really was. It was a place for us to escape and be kids and have fun. The fact that we are doing this today and the part that we played in it makes it so much more special."
Petty's estate just recently put out a collection of mostly unreleased songs titled An American Treasure, and one of the standout tracks was a song called "Gainesville." During her portion of the speech, Petty's daughter Adria cited that song in particular while nothing her father's affection for the place where he grew up.
"Gainesville is an extraordinary place and if you listen to my dad's music here, it has a different meaning," she said. "The idea of the air smelling good and the trees are green — there is nothing like this park to really illustrate that. 'Gainesville' has been blasting in my head since I landed."
You can watch footage from the ceremony in the video above.