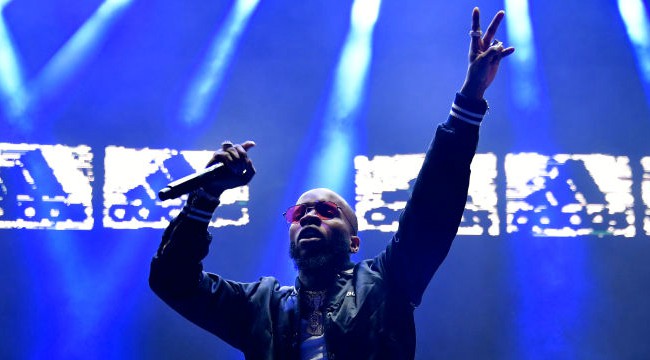 Toronto singer/rapper Tory Lanez released his new album, Memories Don't Die, last week to a strong positive reception from his fans. However, there was a specific line on the song titled "Hate To Say" where Lanez addresses a number of issues he's had with Drake and Travis Scott. The line about Scott stuck out in particular, because it describes a near fight between the two artists. Now the footage of the incident has surfaced, and it looks pretty tense:
Astute viewers can make out the two rappers talking about comments that Lanez made in an interview — and things escalate almost instantly. Ironically, Scott is the calm one in the situation while Lanez immediately asks him if he wants to clear out the room of their entourage and fight. The video cuts off before we get the conclusion, but it seems like cooler heads prevailed. The incident was started after a now-deleted Tweet that was seemingly aimed at Scott — after fans noticed the similarity in their sound on Meek Mill's 2016 song "Litty."

Tory Lanez seems willing to squash all of his old altercations this year — the biggest of them being with fellow Canadian, Drake. The two were seen taking pictures together last year, and Drizzy even helped promote Memories Don't Die on social media.