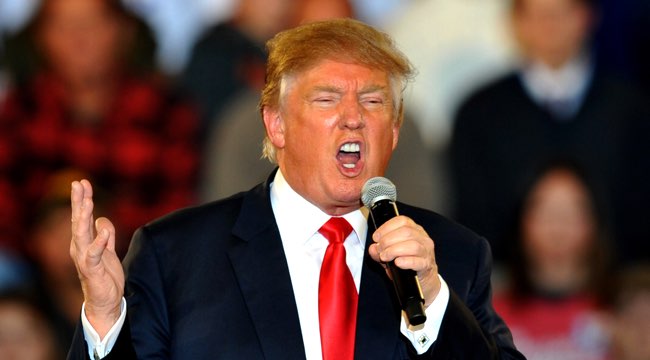 Presidential rallies can often be a troublesome space. You have to know how to navigate the territory in case something unexpected comes up, like someone speaking in opposition of your goals and ideologies, or worse, someone claiming that you like one of the most universally hated rock bands to ever exist.
That's what happened at a recent rally for Donald Trump in South Carolina, when an attendee was removed for holding a sign that read, "TRUMP LIKES NICKELBACK."
The best of part of this is that Trump is completely unaware of what's occurring behind him in both of these pictures. Seriously, look at these photographs. Do they make you laugh? And what the hell is on Trump's head?
Now that we finally know how Trump feels about some of the biggest issues the United States is currently facing, all we can hope for is that maybe we'll learn if he actually does like Nickelback (and if he's aware of that Municipal Waste t-shirt they made for him).
(Via Metal Sucks)