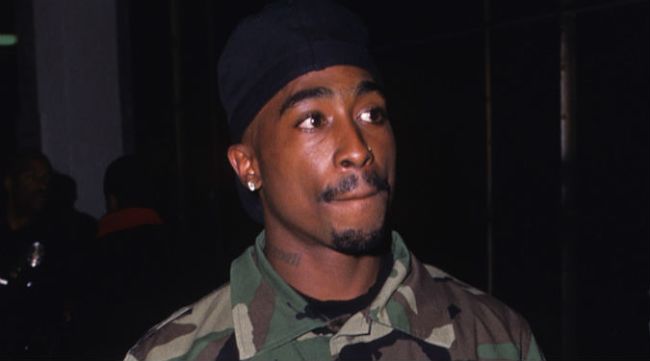 UPDATE: Don't believe the hype. It was a hoax.
The only thing more alive than Tupac Shakur is "Tupac Shakur is alive" theories. Or that's what BIG BEER wants us to think. The latest speculation comes from retired police officer David Myers who claims he was paid $1.5 million to fake the rapper's death. He's coming clean now because he's on his death bed, and the "world needs to know what I did. I'm ashamed that I let a price be put on my word and I cannot die without letting the world know," reports the ever-reliable Mirror.
Myers also says more than 30 people were bribed in the cover-up, Tupac "paid $50,000 for a body double to be taken to the morgue," and Suge Knight was involved, which, duh.
Let's say Tupac, who ALLEGEDLY died on Sept. 13, 1996 in Las Vegas, is still out there, chilling as a 44-year-old former-rapper. Where would he go? The United States is out of the question — he's too recognizable here. Canada? Asia? New Zealand? New Caledonia? He's still reportedly worth $40 million, so for all we know, he's living it up on a perfect recreation of the Above the Rim set in a coastal Australian town. Hey, it's no less insane than him not being dead.
(Via Mirror)