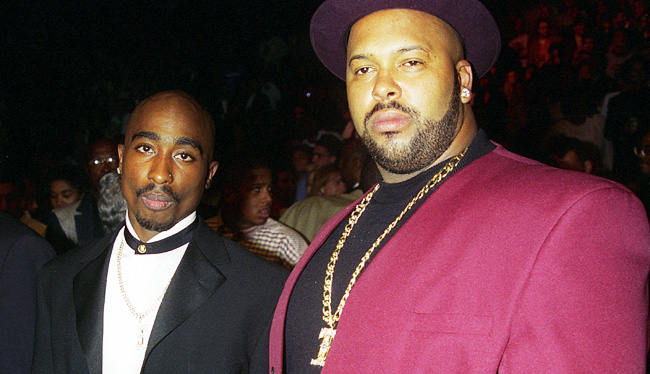 September 10th will see Oxygen air a two-hour special Snapped Notorious: Tupac Shakur, examining the death of the west coast rap legend and possibly revealing that Shakur knew who shot him that night in Las Vegas. According to Billboard, the trailer itself doesn't fully reveal if the documentary will reveal anything new about the night Shakur was murdered, but Billboard and TMZ indicate that the special will at least address the possibility:
In the show's trailer, released by Oxygen, Tupac's former girlfriend Yolanda "Yo-Yo" Whitaker is shown tearfully saying that she had asked 'Pac if he knew who shot him.

And, although TMZ writes, "The trailer … paints a vivid picture of Pac's last breaths on his deathbed in a Las Vegas hospital … his finger shot off and nodding that he knew who did this to him" — that scene is absent from the clip.
The two-hour special will examine the night Shakur was murdered in 1996, featuring interviews with Yolanda "Yo-Yo" Whitaker, Danny Boy, DJ Mister Cee, Pac's first manager Leila Steinberg, and more. Billboard also notes that this is dropping ahead of Fox's special, Who Shot Biggie & Tupac?, hosted by Soledad O'Brien and Ice-T.
Even if it doesn't add anything new to the story, it seems to be an interesting addition to the Tupac lore. Definitely something to see for fans.
[protected-iframe id="a30b42211e9c282e6cae5c19437529eb-60970621-76566046″ info="https://player.theplatform.com/p/HNK2IC/aOolW1Rig2b1/select/media/guid/2147974695/3577478?ec=f&fwsitesection=oxygen_video_vod_embed&params=siteSectionId%3Doxygen_video_vod_embed&isEmbedded=true" width="480″ height="270″ frameborder="0″ allowfullscreen=""]
(Via Billboard)