Unknown Mortal Orchestra teased their first album since 2015's Multi-Love a couple weeks ago with "American Guilt," although the song didn't come with a formal announcement of a new record. Now, we have some more concrete information: In addition to sharing a video for the song, the band has also announced that their fourth album, Sex & Food, will be out on April 6th via Jagjaguwar.
"American Guilt" is a garage-ready guitar track, but that's apparently just a part of Sex & Food's spectrum, as press materials describe the record: "The delightfully shape-shifting album filters real-deal serious themes such as 'What are we consuming? How is it affecting us, and why does everything feel so bad and weird sometimes?' through a vibrant sonic lens that spans battered drum-machine funk, doomy and thrashing rock, and pink-hued psychedelic disco."
The band's Ruban Nielson also further explained the context behind "American Guilt," saying that it's partially an attempt to embrace the "living dead genre" of rock music:
"'American Guilt' is an attempt to capture some of the feelings floating around these days. In a perverse way I wanted to embrace this abandoned genre of rock music that I keep reading is 'dead' and invite people to hear what this living dead genre sounds like in the UMO universe. It was recorded in Hanoi, Vietnam during monsoon season in a studio built for traditional Vietnamese music. Additional recording was done in Mexico City but our sessions were interrupted by one of the devastating earthquakes that occurred there last year. As we slept in the Parque de Mexico, unable to get back to our Airbnb, we heard a man yell 'viva la Mexico!' and I put this in the song out of respect for them."
Watch the video for "American Guilt" above, and check out the Sex & Food album art and tracklist below.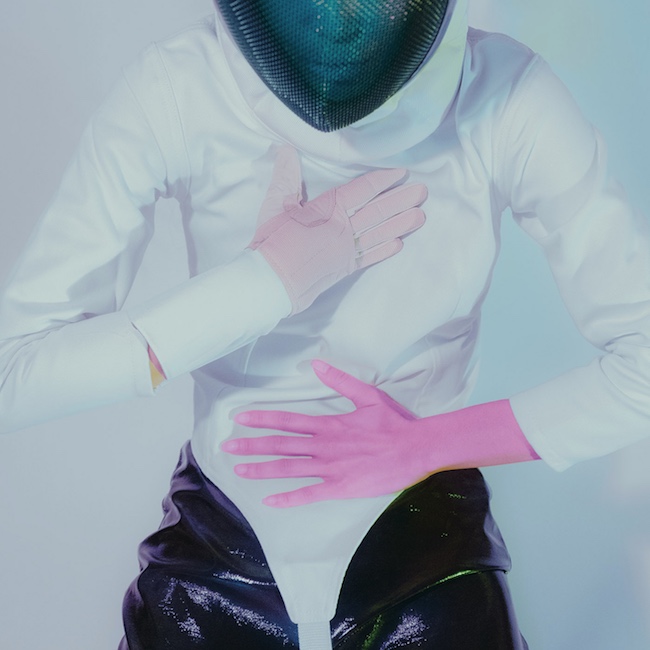 1. "A God Called Hubris"
2. "Major League Chemicals"
3. "Ministry of Alienation"
4. "Hunnybee"
5. "Chronos Feasts on His Children"
6. "American Guilt"
7. "The Internet of Love (That Way)"
8. "Everyone Acts Crazy Nowadays"
9. "This Doomsday"
10. "How Many Zeros"
11. "Not in Love We're Just High"
12. "If You're Going to Break Yourself"