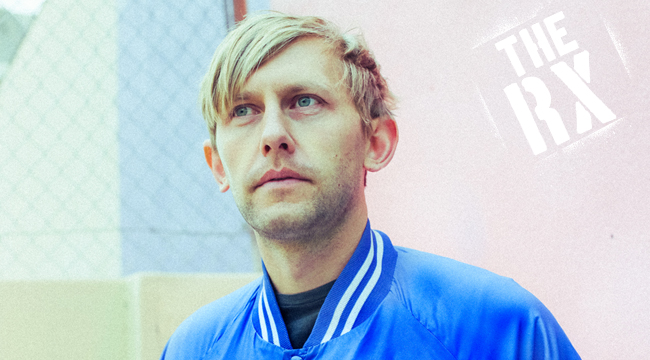 The RX is Uproxx Music's stamp of approval for the best albums, songs, and music stories throughout the year. Inclusion in this category is the highest distinction we can bestow, and signals the most important music being released throughout the year. The RX is the music you need, right now.
After well over a decade of writing music, Van Pierszalowski encountered something new. Though he's a seasoned musician as the frontman of both his former project Port O'Brien, and his current band, WATERS, Pierszalowski's latest set of material didn't seem to fit with anything he'd done before. "It was pretty clear to me early on in the writing process that this was going to be a far more personal and raw record compared to anything I've done," he explained in a recent interview, saying his newest songs are the product of "some intensely heavy shit," and music was the therapeutic device that got him through it all.
In my experience, that usually leads to the best kind of record, and this one is no exception. The resulting album, Countries, will be his formal solo debut, and it's a warm, intimate suite of songs about unbridgeable gaps and insurmountable hopes encapsulated in golden, malleable folk-rock. As for the personal circumstances that informed his writing process, Pierszalowski was mourning both the loss of his family's encampment up in Alaska, where he'd spent every summer for most of his life, and the end of a six-year romantic relationship, or, his first substantial heartbreak.
Despite these twin sadnesses, Countries is not a gutwrenching album, quite the opposite, actually; it's a thoughtful, tender reflection on what has been, and what is yet to come. Proceeded by the initial three-song Revolution EP late last year, the leadoff track of the same name features the Söderberg sisters, of Swedish folk duo First Aid Kit, on harmonies. That track is a perfect juxtaposition of the forces that drive all of Countries, it is full of both longing and hope, but realistic about how long the journey toward reconciliation might be, if it ever even reaches a conclusion.
Elsewhere, the album gets into a deeper kind of sadness, but the songs aren't pointedly written about heartbreak, instead, they're permeable enough to mourn the loss of a way of life, a place, and of a certain innocence. As Van William, Pierszalowski's voice is always the focal point, surrounded on all sides by soft guitars, steady percussion, and occasional sweeping strings and harmonies. Deftly combining folk, rock, pop, and country, he forges ahead with a kind of glistening Americana that is sweet, succinct and sunlit.
Clearly, his California upbringing had some impact on the sound of Countries, as did Alaska, so we talked about the influence of landscape on the album, as well as his friendship with First Aid Kit, an upcoming residency at Moroccan Lounge in LA, and how his songwriting process was different on this record. Read our conversation below.
This is your debut solo album, but definitely not your first time creating music. How was the experience similar or different from work in your past bands?
The process of making this record reminded me a little of making my first record for Port O'Brien. For that, I didn't really have a plan or any idea in terms of how it would come out. I just had these songs written, knew who I wanted to play on them, and booked time without thinking much about it. That's how this record happened. There was no plan or label or team involved. I just knew that I needed to do it in this way. Its one of those things that you can't force, that only comes up once in a while over the course of a career, so I knew I wanted to make the most of it.
Why did you decide to go with your given name this time around?
Of course, I've always drawn on personal experiences, but this was in another league. Even though my previous bands have all started as solo projects, I didn't want to hide behind any sort of other moniker this time around. I wanted my name on it. It was the first time I have ever felt confident enough about the songs to do that.
Obviously your background as a fisherman in Alaska — and even just growing up in California, too — means that water and the beach/ocean/shore have been central aesthetic in your life. Do you think this helped shape the musician and artist you became? How do you think it shows up in your new album?
I don't think the natural aesthetics on their own have impacted me necessarily, but my experiences at sea in Alaska certainly have. I've always been more inspired and creatively turned on by human drama, relationships swinging in and out, the bonds and borders between friends and families. But my time on the boat in Alaska has always provided me with the necessary platform to reflect on those dynamics. When I'm in the thick of it, living through the barrage of conversations and texts and long nights out, I can get lost in the haze of it all. But when I'm torn away from that for several weeks at a time, out on the seas around Kodiak Island, without any possible way to communicate via phone or internet, it all starts to get boiled down to the bare bones and I can make some more sense of it. When that happens, it's much easier to write a concise song.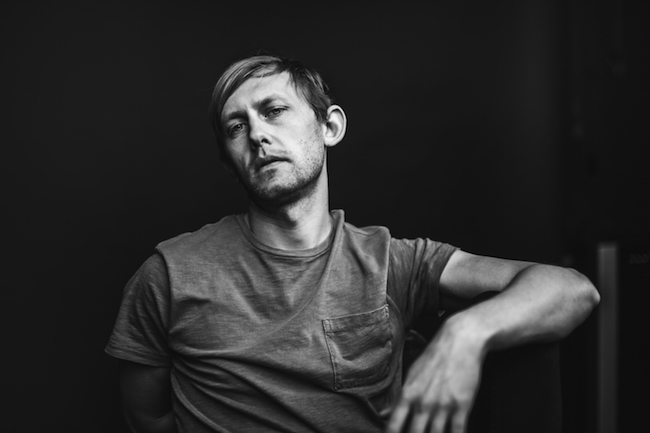 I know a lot of endings led to this new beginning, the bands, an old relationship, even your dad's retirement. How did writing the album help you process some of those changes? One of the phrases I read about the record was "American Heartache" and I loved that concept.
There were two main things that contributed a lot to the writing of this record. First, the cataclysmic breakup after several years that left me reeling and feeling alone and stranded, all of it happening while I was out on the road in a 15 passenger van, tired and strung out. Then, my dad's decision to retire from commercial fishing, thus ending my lifelong connection with Alaska, and removing any sort of dreams I had about taking over the boat as an alternate career path. The two of those on their own could have felt much more manageable, but taken together — it was almost too much for me. I was really searching for a lifeline, and ended up finding it in these songs.
Do you feel like your sound has changed a lot from the other work you were involved with in the past? If so how, and in what directions?
In some ways, I feel like this record is a culmination of everything I've done before. To be honest, I've always had to work super hard to figure out how to write songs and play guitar. I wouldn't say that any of it has come naturally to me at all. I'm not from a musical family, and didn't have much training other than my friend's older brother teaching me how to play Weezer songs in middle school. In Port O'Brien, I let the vibe lead the way, and would often just find a verse or a riff and base an entire song around that. For WATERS, I became obsessed with pop song structure and craft, and wanted every bit of every song to have a melodic and narrative purpose. For this record, I wanted to rely heavily on feeling and vibe, to bring out the raw aesthetic I was feeling in my bones, but I wanted the songs to be fully fleshed out. I wanted them to be carefully arranged and structured, so I could confine the restlessness of what I was feeling within some sort of border.
It's such a personal album, but given the title, Countries, that there might a political element in here, too, especially since everything in America is in tumult right now. How do those two things connect for you, especially as an artist?
Most of the record was finished before this horrific election cycle and the coronation of 45. The title Countries was already in my head long before this shit storm started building, but now it certainly carries more heft. During the break-up, I started thinking about that relationship in terms of a geopolitical dynamic. The concept of these two individuals, with fluid and artificial borders, trying to maintain a sustainable connection through all sort of tumult. I think it was a way for me to contextualize things a bit, to frame it in a way other than the immediate that I could relate to. After the election, and even during the primary, so many of the songs took on other meanings.
The song "Revolution," with First Aid Kit is something that comes early on the album, and also helped lead off the record. It's such a beautiful encapsulation of two sides that can't quite come together. How did that track come about?
That song certainly changed meanings and became more dynamic after the election. It started as a simple song about the break-up, how the two of us could see eye to eye on the fact that things needed to change, but not in terms of how to get there. During the primary, I would sing that song and just think about Bernie and Hillary. I think if you tear away a lot of the shouting noise, almost all of us on either side of that debate want the same eventual goal, and got a bit lost in tearing each other down about how we are best to get there. Bernie wanted some sort of a "revolution" (maybe sleeping with other folks?), and Hillary wanted incremental change (couples therapy?). Neither are inherently wrong or even necessarily mutually exclusive, but if those differences aren't bridged, the bad guys are gonna keep winning.
You're also opening for First Aid Kit on tour, what are you looking forward to the most about that? Is there a personal relationship between you guys as well as a working one?
I met Klara and Johanna from First Aid Kit many years ago. Their first tour was opening for my old band Port O'Brien across Europe. After that, passing time and the Atlantic Ocean got in the way of maintaining much contact, but we found each other again at a mutual friend's house party in LA last year and immediately formed a super close bond. We are now all best friends, and I can't imagine my life without them. I sent them my record the same week of that party, and within a few days, they were in the studio singing on "Revolution." It all happened very organically, and I'm endlessly grateful for their support and friendship through all of this.
Let's talk a little bit about recording the album, I know it involved several other close friends, who also happen to be very talented musicians.
I wrote a bunch of the record up in the Sierra Nevada, but it was recorded in Stinson Beach, in Marin County north of San Francisco. I had heard of this remote and magical studio up there for a while and had always daydreamed about recording there. When this record started coming together, I immediately booked ten days. The band was made up of very close friends, with Chris Chu on bass, who I played with in the Morning Benders years ago. Griffin Goldsmith from Dawes played drums, and Tam Visher (who has played in both POP ETC and Dawes) played keys. I wanted to create an open and wild bubble utopia for a while with friends from the Bay coming in and out. We all stayed at the same house that the studio was in, and would stay up late listening to records, drinking, smoking pot, and playing dice. It was really a magical time for me and my weird brain to live in.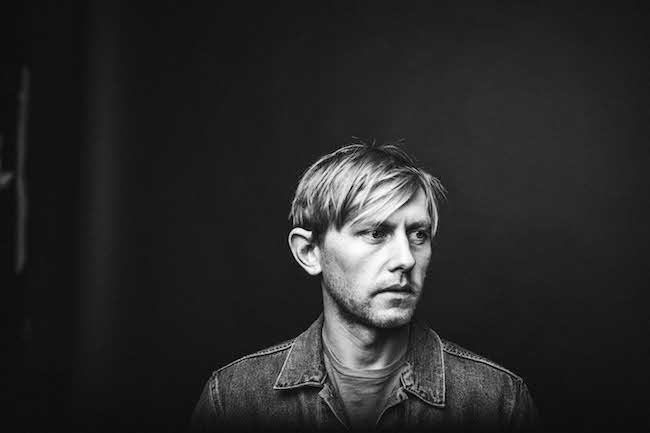 How did the songs grow from just the Revolution EP into the full album?
Three of the songs on the EP are also on the record, and they seemed like a really good introduction to the project as a whole. I had just written "Cosmic Sign" and we didn't have a full band recording yet, but there was something special about the demo to me, so that was included as well. I wanted the EP to be this overarching mission statement about the project and the sound that was very closely related to the record.
You're also doing a residency in Los Angeles to help introduce the album, and there will be quite a few guests involved. How do you go about planning a show that will include a full band full of other musicians? How do you feel that helps expand your own record and sound?
I wanted the residency to have a very inclusive feeling, with all my friends involved, and all the proceeds going to the LA Food Bank. I have so many friends that are incredible musicians, but I've never been able to share stages with most of them, so this seemed like a great opportunity to do that.
What are you most looking forward to about playing these songs live?
I'm just so excited to share the songs at all. When I made the record, I had no idea how or if it would ever come out. So the idea of being on a stage with friends playing the songs for actual human beings still sort of blows my mind. I'm really chomping at the bit to get out there.
Countries is out 1/19 via Fantasy Records. Pre-order it here. Catch Van William at the Moroccan Lounge for his residency in LA this coming Monday, 1/15 at 7:30 PM, and the following Monday, 1/22 at the same time. Uproxx is co-hosting that first show on Monday, get tickets for just $5 here.