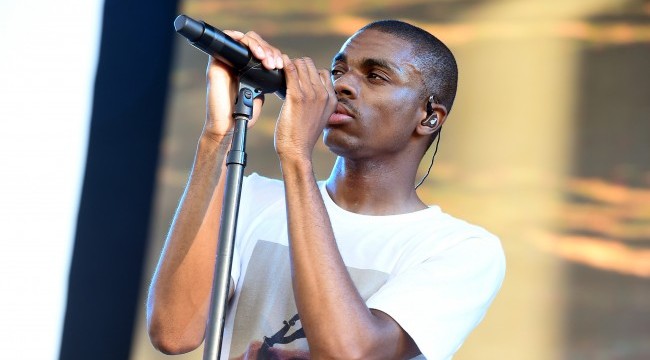 Long Beach rapper Vince Staples has become quite well known for his humorous takes on Twitter, but his latest one just may have a positive impact on not just his followers' mood but also the environment of the planet we all live on.
Apparently, he had some sort of an epiphany regarding the next wave of trendy cars for his fellow rappers to stunt in, saying, "Emissions are out we saving the planet all 2018 so mandate it." He then went on to make a bold prediction on the next luxury auto choice du jour: "Chevy Volt the new Bugatti mandate it."
Of course, Vince just wouldn't be Vince without some sort of follow-up tweet. In this case, it came around an hour after the initial tweet. While promoting a special appearance for Nike's Air Max Day celebrations, he noticed that he'd left a typo in the announcement tweet and was quick to offer a mea culpa for typo's cause. Not only does he want us to switch to less fossil fuel dependent vehicles, he wants us to be safer about operating them as well.
"Notice the typo because it is a result of texting and driving," he admitted. "Let's not text and drive all year we cutting that out like emissions." Leave it to the wittily sardonic Staples to both offer up nuggets of wisdom and cut himself down with the same tweet. I think we can all understand the temptation to get off that pithy commentary on the latest news items of the day, but from now on, maybe we'll follow the example Vince wants to set and keep our phones in our pockets while we drive our electric cars.