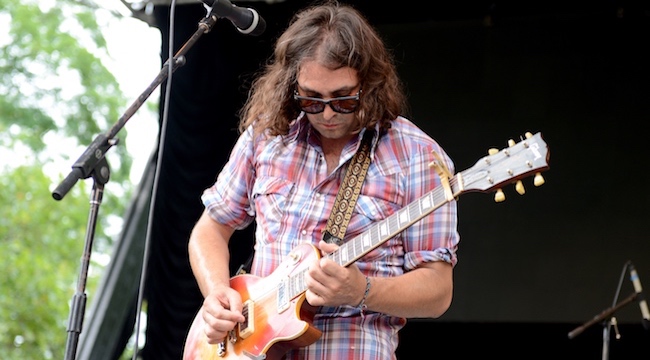 It's been a while now since The War On Drugs released their reverb-laden 2014 album Lost In The Dream, but the band is finally gearing up to unleash their first bit of music since then. A new song called "Thinking Of A Place" will be released as a 12″ single for Record Store Day on April 22nd, but if you have 11 minutes to spare, you can listen to the whole thing right now.
The track is everything you'd expect if you listened to Lost In The Dream, although the longest song on that album, "Under The Pressure," doesn't even clock in at nine minutes. Regardless, "Thinking Of A Place" is perfectly on brand and feels vaguely Springsteen-inspired, if Bruce's version of Americana included more stoner-friendly jams broken up by synthy transitions.
This is sadly the only news we have about new music from The War On Drugs, since we still don't know when the group's fourth record, and their first since signing with Atlantic Records, is coming out. Fingers crossed that "Thinking Of A Place" means an album is on the way soon, and that the band made some progress when they hit the studio in March.
At the very least, we have an album from the band's Dave Hartley to look forward to in May. In the meantime, listen to "Thinking Of A Place" below.