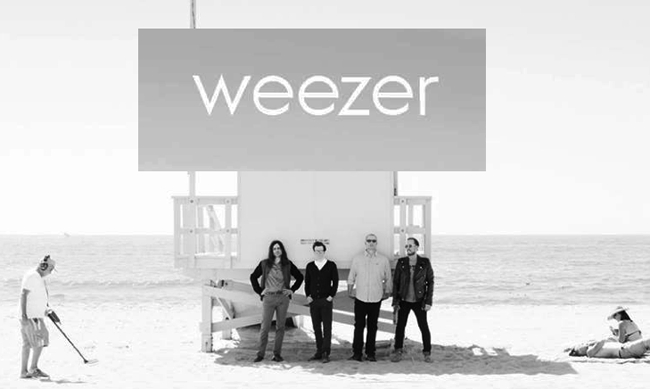 Artists should know by now that the internet doesn't really get jokes. Apparently, Rivers Cuomo failed to learn the lessons of Meow the Jewels and put up a facetious, $25,000 pre-order option for The White Album that included a bird-watching trip through the Galapagos with the Weezer frontman. And, of course, someone bought it.
The benefits promised a trip to the remote island chain (via Greyhound bus) and to crown a fan King of the World for a day, but now the band's obvious bluff has been called. Weezer shared their reaction on Facebook.
For those of us who aren't big enough fans to pay the price of a new car to hear it, The White Album drops on April 1 and Cuomo says the album is inspired by Southern California.
"Hanging out with people in Venice and Santa Monica, the beach, the Hare Krishnas, the Sikh on roller blades with the guitar, girls on Tinder within a 4-mile radius, seeing other bands, etc. I would just tweet out "does anybody wanna hang?" and then I'd get together with people who responded and talk about life. I love California. I wanted the album to have a Beach Boys sort of vibe to make you feel like you were there with us SoCal weirdos even if you're in Milwaukee in December."
Check out early singles "Do You Wanna Get High?" and "Thank God for Girls" for a little taste.
(Via Consequence of Sound)