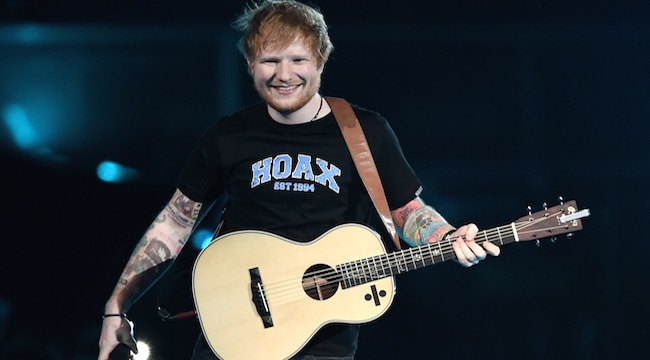 It's obvious that Ed Sheeran has fans. You don't do the sort of numbers that Divide is currently doing without one hell of a fanbase. But apparently the "Shape Of You" singer has the sort of ride-or-die followers who would rather go to jail than abandon their beloved seventh Weasley brother even for a second.
But that's exactly what Sonia Bryce did. The Millenhall, UK resident opted to spend eight weeks in jail instead of turning down the single, which she played on a loop for an hour and a half.
Bryce is no stranger to annoying her neighbors with loud music. Her landlords had secured a court order forcing Bryce to avoid being a nuisance. However, she's been arrested several times since then for violating the order and spent six weeks in jail in December on similar charges. A judge said that Bryce's playing of Sheeran caused a "wholly unacceptable level of disturbance."
"You must learn that you should behave as a reasonable and responsible adult and not make life for your neighbors the misery that you have," a judge told her while handing down the latest sentence, according to ITV.
It bears asking: would neighbors care this much if she just blasted TLC instead?