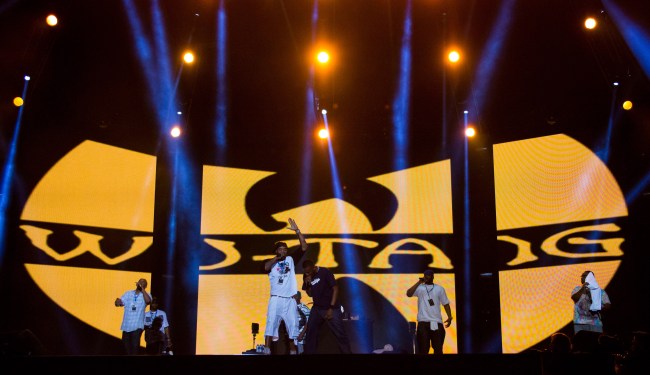 A handful of hip-hop collectives are untouchable when they're together. Some even have members that are constantly in the discussion of being the best MCs out there. But only one group is considered one of the best ever and includes multiple rappers that have been in the "best ever" discussion. Of course, I'm talking about the Wu-Tang Clan.
The group of New York rappers hit the scene in the early 1990s with gritty classics such as "C.R.E.A.M." and "Protect Ya Neck." After that initial success, members branched off to get their own many accolades with critically acclaimed solo albums, a handful of memorable acting credits and more.
Given that the Wu-Tang Clan first hit the scene back in 1993, it wouldn't be surprising if fans either didn't know much about the group or forgot some things. So, to serve as a crash course into all things Wu, here's a list of fascinating facts straight from the slums of Shaolin. (Shaolin = Staten Island. If you didn't know that, you're in the right place.)

The Masked Men of Wu

If keeping up with nine people on one album wasn't already hard enough, the cover art for Enter the Wu-Tang (36 Chambers) didn't help. If you check the cover of the debut album of the Wu-Tang Clan, you can clearly see that there are only six members present and they're all wearing masks. Photographer Daniel Hastings came up with the idea on the spot after Method Man, U-God, and Masta Killa missed the shoot for mysterious reasons.
The funny thing is, the whole idea was a callback to a concert that Hastings attended where the members covered their faces in stocking masks and ran another group off of the stage while chanting "WU-TANG CLAN AIN'T NOTHING TO F*CK WITH!"
Paid for Studio Time in Hard Cash
No matter how fast you work, you can't make a classic album without studio time; which costs money. It's actually one of the many things that makes it hard to have a successful rap career. But, according to Yoram Vazan, an engineer who used to work with the group, Wu literally rubbed some coins together and put together $300 to record "Protect Ya Neck."

Enter the Wu-Tang (36 Chambers) Was Almost a Flop
Okay, maybe the word "flop" is a bit strong. But for a platinum album, Enter the Wu-Tang didn't pick up steam for a couple years. To be fair, the world was still weary of rap music – especially gangsta rap – in the early 1990s. Wu-Tang Clan's album only peaked at number 41 on the Billboard 200, and it's highest charting singles were "C.R.E.A.M.," at 60 and "Method Man," at 69. Just think, if the album didn't reach the masses, hip-hop would be vastly different with the lack of Wu-Tang's influence.
Multiple Close Calls
It takes a lot of things to go right in order for a group such as Wu-Tang to be formed. If any of the nine original members were missing, there's a chance they wouldn't have gotten together and it wouldn't have been the same. Especially with an absence of RZA or Method Man. In his memoir, The Tao of Wu, RZA spoke about how Method Man was a few steps away from being a victim in a drive-by shooting before the group even formed. If that isn't bad enough, RZA himself was acquitted of an attempted murder charge in 1993 that would've given him eight years.

A lot of Aliases All Around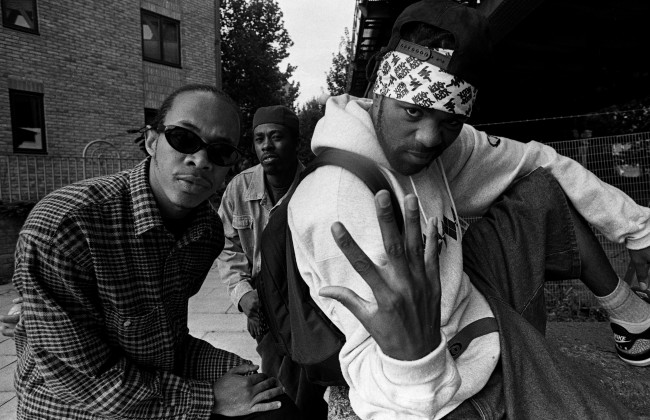 Every member in Wu-Tang has a slew of nicknames that not even the most passionate of fans can keep up with. Some are for different musical talents (producing versus rapping), and some are just the extra nicknames that every rapper eventually comes up with to rhyme with something new.
Here's a list of some of the most popular for each:
RZA – Bobby Digital, Prince Rakeem
GZA – The Genius
Method Man – Meth, Johnny Blaze, Tical
Raekwon – Raekwon the Chef, Lou Diamonds
Ghostface Killah – Iron Man, Tony Stark, Ghost Deini
Ol' Dirty Bastard – O.D.B., Dirt McGirt, Dirt Dog
Inspectah Deck – Rebel INS
U-God – Golden Arms
Masta Killa – Noodles
A lot of People Mistakenly Thought Wu-Tang Clan Was Something to F*ck With
Back in the days when authenticity was a requirement in hip-hop, no one could match the realness of Wu-Tang; it's safe to say that they lived a lot of what they put into their bars. Which makes it surprising when you find out that the group often had beef and got tested by other artists. For example, Mase got into it with someone in Ghostface's entourage back in the day and walked away with a broken jaw. That's where Kanye's "If you could feel how my face felt, you would know how Mase felt" line in "Through the Wire" came from. Also, in 2009, Raekwon's entourage crashed Joe Budden's dressing room and left him with a black eye.

Going On the Run
If he was anything, Ol' Dirty Bastard was Wu-Tang's wild card. He was the most unpredictable and one of the most entertaining members, for sure. After escaping a drug rehab facility back in 2000, he was officially a fugitive from the law. You'd think a fugitive would lay low. But that wasn't Dirty. Instead, he made a surprise appearance at a Wu-Tang concert and performed a verse of "Shimmy Shimmy Yaw" and left before he could be arrested. He was caught after a month on the run while signing autographs in a McDonald's in North Philadelphia.
Many Are Called, Few Are Chosen
More than 150 other hip-hop acts have worked alongside the group over their 20-plus year long career, and people have had a hard time keeping up with who is and isn't officially down with the Wu. To make it simple, start with the nine artists listed above. And while there was always a grey area with Cappadonna's membership, RZA recently went on record confirming that he's been an official member since the 8 Diagrams era in 2007. Everyone else who you thought was in Wu-Tang was either an affiliate or just some random connection you made in your head. No, Redman doesn't count.

They're Obsessed with Kung Fu Movies
As their name would suggest, the members of Wu-Tang Clan have deep, deep roots in kung fu. The name of the group was actually inspired by Shaolin and Wu Tang (1983), which is the same movie you can hear in the background throughout their debut album. RZA still claims to watch kung fu movies at least four times a week and was even tapped by Quentin Tarantino to produce the soundtrack for Kill Bill. So, it must've been another dream come true when he got to star in and direct The Man with the Iron Fists series. If you want to know just how informed RZA is about kung fu movies, listen to this DVD commentary where he makes it clear to the "expert" to his left just who the real expert is.
Brought to you by Coors Light.