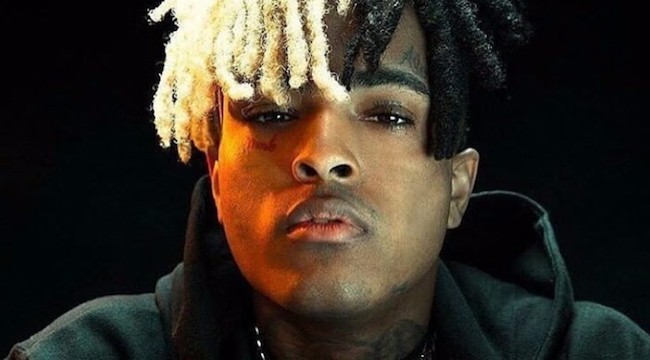 TMZ is reporting that controversial rapper XXXTentacion was shot in Miami, and a witness on the scene told them that he "appeared lifeless with no pulse." The rapper was apparently shopping for motorcycles in Miami when a gunman walked up to his car and shot him while he was inside.
The rapper is currently awaiting trial on domestic violence charges and was recently freed by a judge after being incarcerated for witness tampering in the case. His ? album reached No. 1 on the Billboard charts, a circumstance which polarized the hip-hop community based on the allegations of abuse made against him by his ex-girlfriend. He's won a devout fan base with introspective music which explores his inner turmoil and battles with depression, which he has dealt with throughout his life.
The 20-year-old, born Jahseh Dwayne Onfroy, had a tough upbringing in foster care and was incarcerated for armed robbery and battery with a deadly weapon while his "Look At Me" hit began to catch a buzz, which may have helped his rise to notoriety. His mugshot achieved a twisted renown among his scene, and misconduct and controversy have seemed to follow his career. The rapper was recently the subject of a Miami New Times feature that shed more light on who he is.
TMZ is reporting that Onfroy has been dubbed "a Level 1 trauma patient" and is comatose on his way to the hospital. TMZ adds that witnesses heard several gunshots, and a black Dodge Journey was seen near the scene, indicating a possible drive by. Uproxx has reached out to reps for XXXtentacion more information on the rapper's status, and more updates will be added as they come.