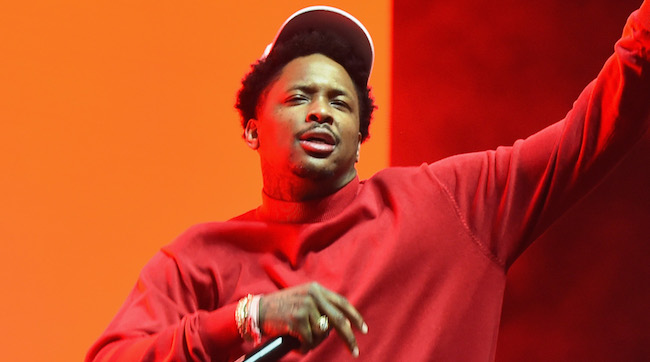 The NBA All-Star Game is coming back to Los Angeles this year, and one of the city's favorite sons has big plans for the weekend. Compton rapper YG will be hosting an event that is one-half celebrity basketball game and one-half concert at The Shrine Exposition Hall in LA February 17th called The Boogie.
Sponsored by True Religion jeans company, the event will be split into the Daytime Boogie and Nighttime Boogie, a sort of sports music festival that will allow fans to socialize, catch a show, purchase 4 Hunnid goods at a pop-up shop and enjoy some 3-on-3 basketball courtesy of player-coaches Belly, Nipsey Hussle, Syd, DJ Mustard, and YG himself. The concert portion will feature YG as the headliner with support from rising teen rap star Lil Pump and longtime YG collaborator DJ Mustard.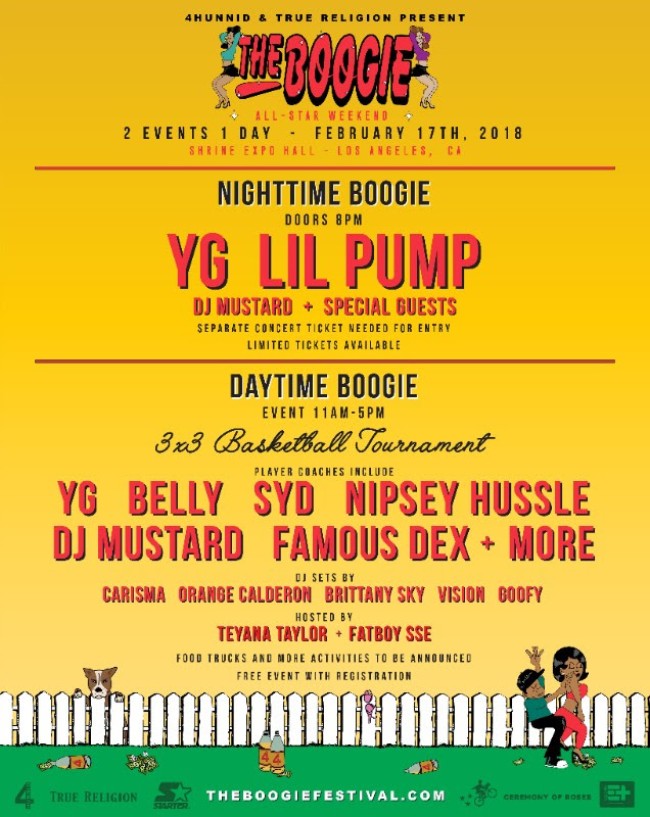 The event will also feature DJ sets from Carisma, Orange Calderon, Brittany Sky, Vision, and Goofy, while MC duties will be handled by Teyana Taylor and Fatboy SSE.
Of course, the highlight of the weekend will be the NBA All-Star Game itself — along with its accompanying events like the three-point and slam dunk contests — but for those who can't score tickets, it'd be hard to go wrong with this event.
Separate tickets will be required for each portion of the event and can be purchased here.