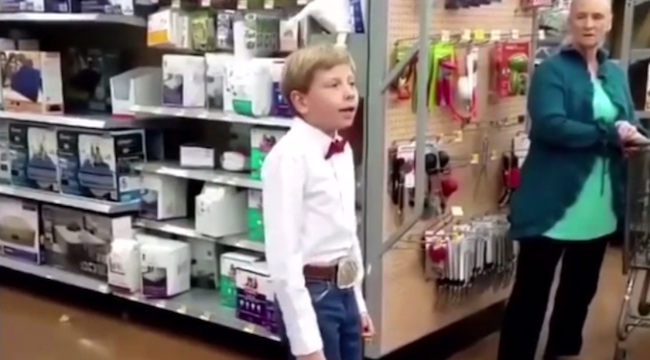 It's safe to say that everyone is done with reality stars like Kim and Kanye bragging about breaking the internet. The new move for 2018 is the internet breaking reality. We've seen Tiffany Haddish do it on Jimmy Kimmel, and now the Wal-Mart Yodeling kid has done it at Coachella. We reported earlier today that eleven-year-old Mason Ramsey –who became famous after a video of him yodeling at Wal-Mart went viral– would be invited onstage at Coachella by DJ Whethan from Chicago. Well, Whethan stayed true to his word and shared a photo of he and Ramsey performing together at Coachella.
Whethan apparently extended the invitation after being repeatedly told via social media that he resembled the young yodeler.
Post Malone has also said he wants Ramsey to appear during his set as well. However, Ramsey is scheduled to appear at the Grand Ole Opry — thanks to Ellen Degeneres — the same day as Malone's set for Coachella. Whether or not the Post Malone duet happens, it is safe to say that Mason is one lucky kid who is probably running out of reasons to yodel the blues.