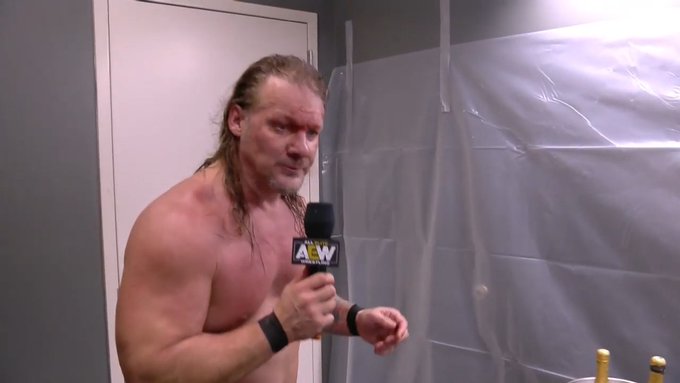 It's time to break out a little bit of the bubbly, as the Tallahassee Police Department has reportedly found the missing All Elite Wrestling World Championship title belt.
Here's the timeline, in case you haven't been following along. At All Out in Chicago on Saturday night, Chris Jericho defeated 'Hangman' Adam Page (and the horse he rode in on) to be crowned AEW's first World Champion. Sometime afterward, Jericho left the belt in a limo to eat a victory steak at Longhorn Steakhouse and returned to find it missing. In response, Jericho — while wearing a scarf, hat, and sunglasses in a hot tub, as you do — launched a "worldwide investigation" to find the culprit.

On Wednesday, that investigation came to a conclusion. It's a happy ending, unless you were hoping AEW would have to go into their first live television episode on TNT representing the World Championship as a bowling trophy with a piece of tape across the plaque with CHAMP scribbled across it in magic marker.
The story doesn't end here, though. We're still not sure who took it or where the police found it — presumably the rented limo driver, who returned the wrong baggage to the Tallahassee airport and inadvertently got everything tossed into the lost and found — but they quickly deleted their announcement that it'd been found.
So, who even knows at this point? Maybe Jericho's teaching those cops how to work the marks, brother.

Update: Case officially, officially closed?