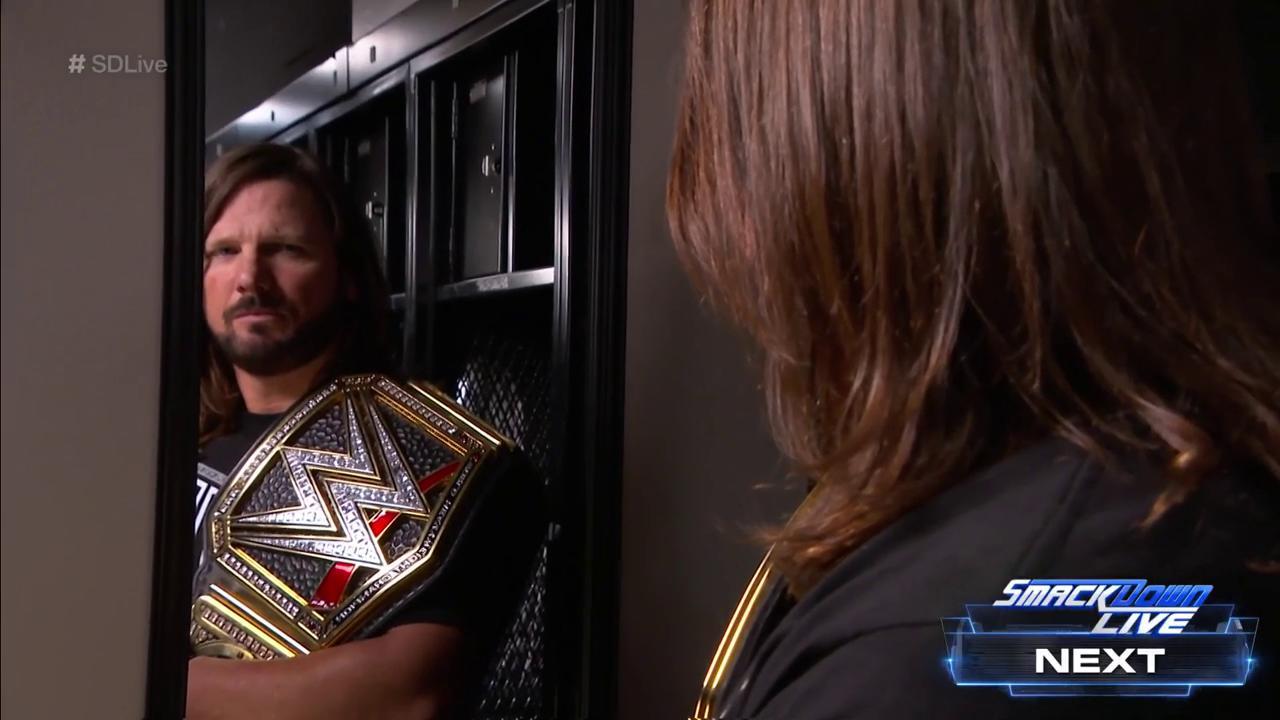 "Oh, WENDYYYY. Daddy's coming home!"
According to a report from the recent newsbreakers over at Fightful — thank you forever for announcing the end of Raw overruns — former WWE Champion AJ Styles is currently still in the middle of negotiations for a new deal with WWE. After three years with the company, Styles is reportedly looking for a reduced schedule with TV and select live events, similar to what Randy Orton's got going.
Details:
We were only able to get one of the sources to confirm that Styles and WWE were discussing a new three-year deal, and that Styles had advocated dropping the WWE Title recently because of the time he spent away from his family over the past year. Needless to say, Styles knows he has plenty of options outside of WWE if he opts to go that route.

Fightful has had contact with several wrestlers throughout 2018 in regards to WWE's deals with Saudi Arabia and Australia and how those huge individual paydays will affect contract negotiations moving forward. The new television rights deals, Smackdown moving to Fridays and other topics are often broached when discussing this, as many stars are expecting big pay bumps or schedule reductions.
After spending so long cementing himself as a true WWE Superstar at the top of the card, it makes sense that the 41-year old Styles might want to have a little more free time in his schedule. Especially when he's got angry Samoan guys going to his house and trying to kayfabe murder his family. No confirmation yet on the new contract, but we're sure we won't be seeing Styles outside of WWE again any time soon.