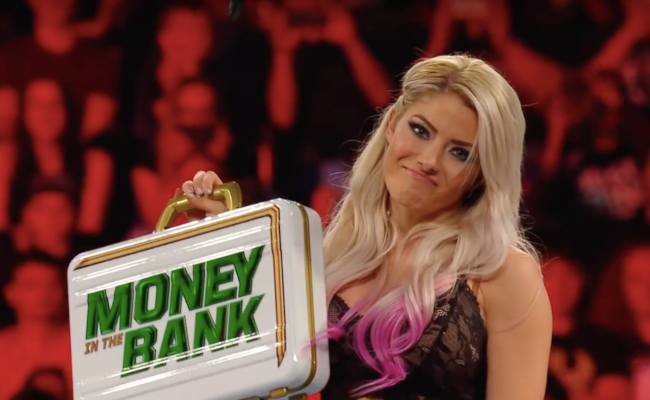 On Raw this Monday, Alexa Bliss didn't take part in the Fatal Four-Way between that brand's Money in the Bank ladder match participants —she let her new friend Nikki Cross take her place because the airline supposedly lost her gear on the way to the UK. At the end of that match, however, it was Alexa that climbed the ladder and took the briefcase after Nikki won. When that happened, I think we all expected Alexa to take part in the ladder match, with possible interference from Nikki. Unfortunately, WWE announced today that Alexa's been removed from the match because she's not medically cleared to compete.

Here's the full statement from WWE:
Alexa Bliss is not medically cleared to compete at WWE Money in the Bank this Sunday, and has been removed from the Women's Money in the Bank Ladder Match. A suitable replacement for Alexa will be announced.
This raises questions about Alexa's ongoing medical status, considering that for most of the past of the past year she seems to not wrestle for long periods and wrestle a match or two, only to be taken back out of the ring. Hopefully whatever is going on is something she can recover from.
As for the ladder match, Nikki Cross seems like the obvious replacement for Alexa, but until they officially announce it, it's impossible to say for sure.