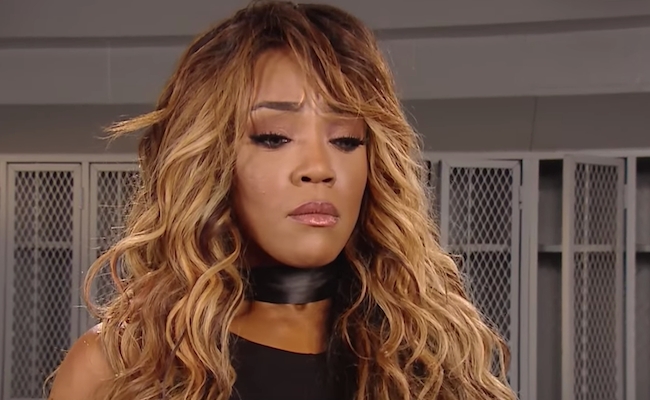 Alicia Fox has been out of action after breaking her tailbone during an in-ring workout ahead of the first-ever Women's Royal Rumble back in January.
Fox was was subsequently pulled from the Mixed Match Challenge, where Mandy Rose replaced her as Goldust's partner.
She has remained out of sight for the most part before a video emerged from an altercation with Ronda Rousey's husband and MMA fighter Travis Browne, Saturday night in New Orleans.
Early reports noted she was then pulled from the women's battle royal scheduled to air on the WrestleMania Kickoff Show, but Bryan Alvarez of Wrestling Observer and Ryan Satin of Pro Wrestling Sheet later cleared up that she has not yet been cleared to return to the ring.
According to the Sun's report, it's unclear what triggered the altercation, but Fox is seen in the video calling Browne rude. Someone comes up behind Fox to get her attention away from the altercation before she turns to whoever is recording and tries to snatch the camera away. It is worth noting that Fox has been a cast member of Total Divas in the past, and staged fights have been known to happen in public when professional wrestlers are involved. It wouldn't even be Foxy's first time being in a staged fight!
Browne is in New Orleans supporting Rousey, who will make her in-ring debut at WrestleMania against Triple H and Stephanie McMahon in a mixed tag team match.