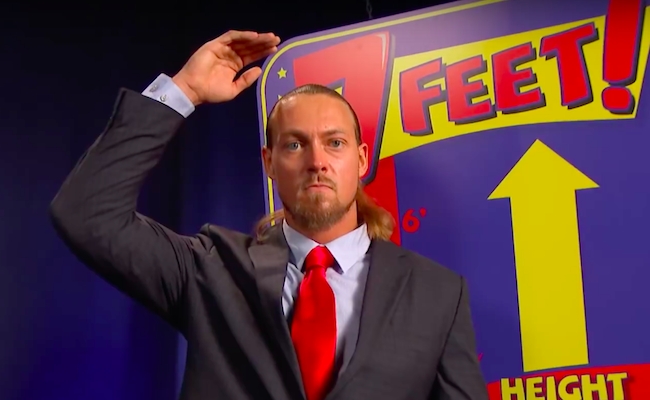 Big Cass seemed on the rise after recovering from an ACL tear, instantly matching up with Daniel Bryan in the former WWE Champion's first rivalry since returning to the ring. Two pay-per-view losses later, and after reportedly landing in hot water for going off script in a segment, Cass was the latest star to receive his walking papers.
One day after WWE announced its surprising decision to release Big Cass, details have begun to emerge on what exactly led up to his exit. According to Sports Illustrated's Justin Barrasso, "personal issues" led to his departure.
"Multiple sources told Sports Illustrated that Cass was drinking the majority of the European tour and had attitude issues when drunk," Barrasso wrote. "Being intoxicated in public is one of the underlying reasons the WWE office was down on Cass."

According to Pro Wrestling Sheet's Ryan Satin, another incident reportedly happened on a WWE bus:
"We're told the bathroom lock was apparently broken, but Cass didn't realize it and thought he was being pranked. After being stuck inside for too long, a claustrophobic/angry Cass broke down the door. This meant people had to embarrassingly use the bathroom afterward with no door."
Satin noted that some understood his frustration and weren't as angry as others. He also mentioned that there were other "unverified" incidents that may have attributed to his release.
There's always two sides to every story, so perhaps information will come out about from Cass' side of things. Regardless, we'll continue to track this as more becomes available.