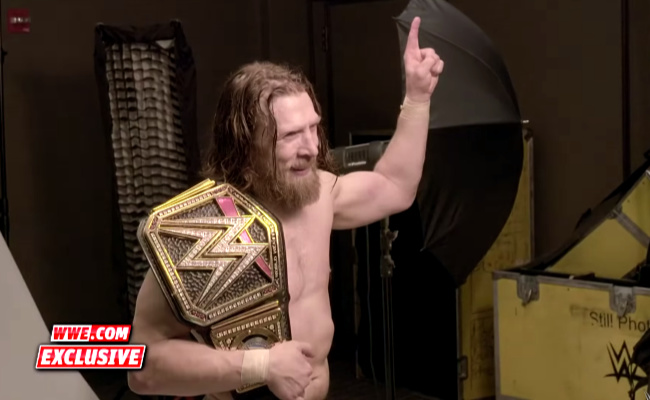 Last night's Smackdown Live felt like a bit of a scramble, but ultimately a successful one. With Becky Lynch injured and forced to pull out of Survivor Series, the match fans were most excited about was suddenly gone, and WWE had to find new ways to make people excited about Sunday's PPV. Part of that was replacing Becky Lynch with Charlotte Flair for the match against Ronda Rousey. The other surprising thing that happened was Daniel Bryan not only winning the WWE Championship from A.J. Styles, but turning heel and viciously beating the former champion. Many viewers assumed this was also a last minute decision, but as is often the case, it sounds like the truth is more complicated than that.
According to Dave Meltzer on Wrestling Observer Radio, Bryan had already been wanting to turn heel for some time. As for the decision to put the title on Bryan, Meltzer says that the decision was made last weekend, and Vince McMahon wanted the heel turn to happen at the same time as the title win for maximum heat. Meltzer does note that committing to the full heel turn may have been influenced by Becky's injury, since it did immediately create a new conversation in the days before Survivor Series.
Bryan has been talking for years about wanting a match with Brock Lesnar, who he was once supposed to fight at SummerSlam 2014, before he got pulled from the match due to injury and was replaced by John Cena, who famously lost to Lesnar. Getting to do that as well as bring out his meaner side must be pretty exciting for Daniel Bryan, and honestly I think it's pretty exciting for most of us.