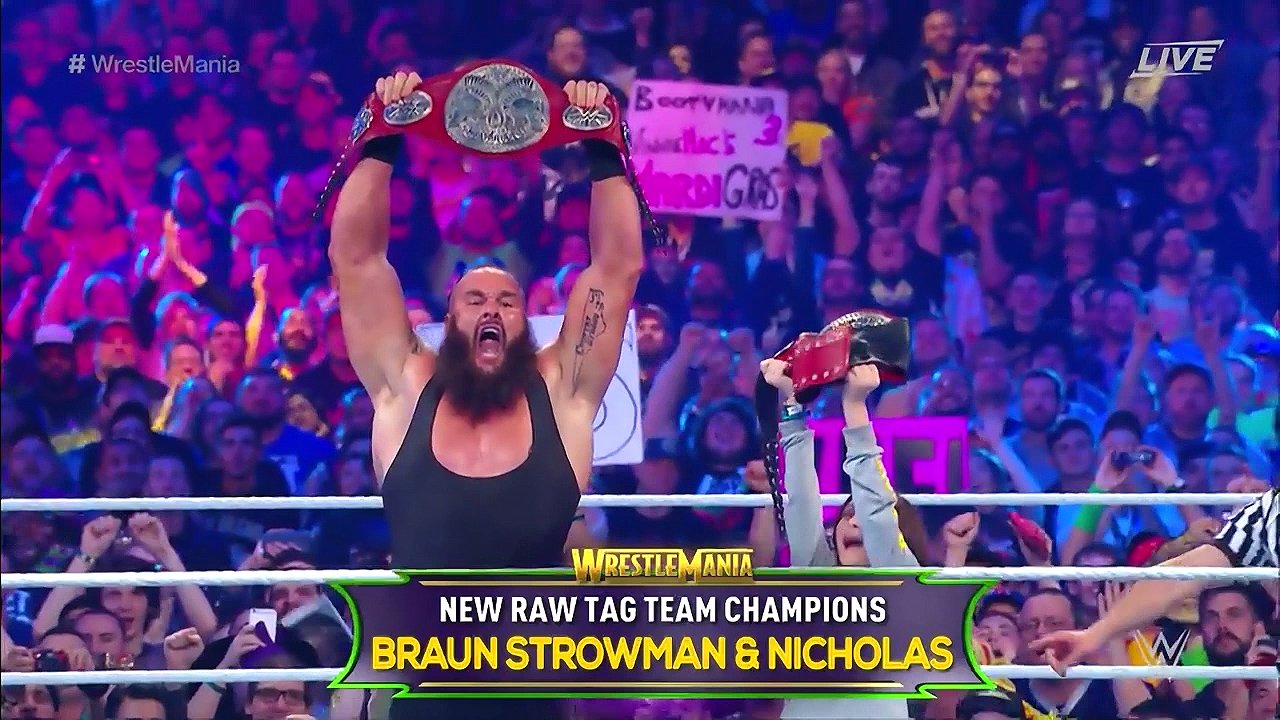 The secret identity of Braun Strowman's WrestleMania tag team partner turned out to be, "he decided to wing it when he got to New Orleans." Before his match with Sheamus and Cesaro, The Monster Among Men decided to crowd source his partner from the 78,133 in attendance. Instead of finding Minoru Suzuki or Hiroshi Tanahashi, Braun picked a child. An actual child. Named Nicholas. THE MONSTER AMONG CHILDREN.
Strowman won a shot at the Raw Tag Team Champions by single-handedly winning a number one contender battle royal on Raw and spent several weeks pretending to reveal his choice for a partner. This included an appearance from Braun's twin brother "Brains Strowman."
Watch the selection process below. It's a thing that actually happened!
Nicholas actually tagged in at one point to face off with Cesaro, but got scared and quickly tagged back out. Unfortunately we didn't get to see Cesaro and Sheamus fighting a 10-year old, but after a running powerslam we can say that an actual child is currently one half of the Raw Tag Team Champions. So is this kid gonna go on tour with them now or what? WHERE'S YOUR DAD?
Condolences to those poor Mardi Gras mascots who got scared to death by Braun's entrance, and then had their float shoved off the stage.