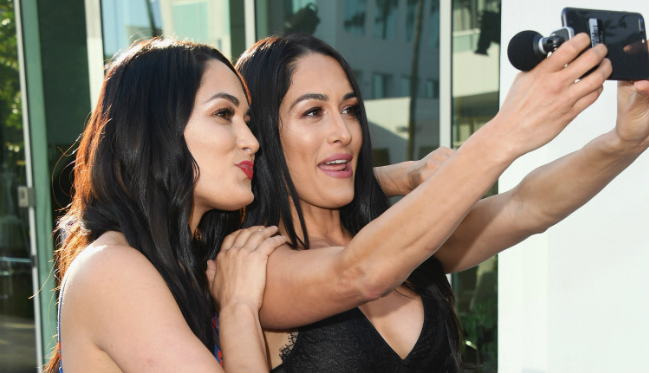 Rumors have been swirling regarding the relationship between John Cena and Nikki Bella. The couple split a few months back, and Cena has spent much of that time publicly trying to win back Nikki's heart. It might have worked, or maybe it didn't; it's not exactly 100 percent clear what is up with these two.
With that said, Brie Bella know what's going on with the relationship. E! News caught up with her during WWE's For Your Consideration event earlier this week, and as we learned, Nikki and John aren't back together quite yet.
"They're working on it," Bella said. "I think everyone's expected her with this breakup for her and John to just make a quick decision, but they need time and they really need time to think about their futures and what they want. And it's been really hard on them both, obviously John has really let everyone know what he really wants, but Nikki still has to think about it. I feel like there will be a happy ending, but I hope the ending is just them both happy, whatever path that leads them."
Brie also let E! News know that Nikki is still living with her and gave an update on what it's like having her sister as a roommate.