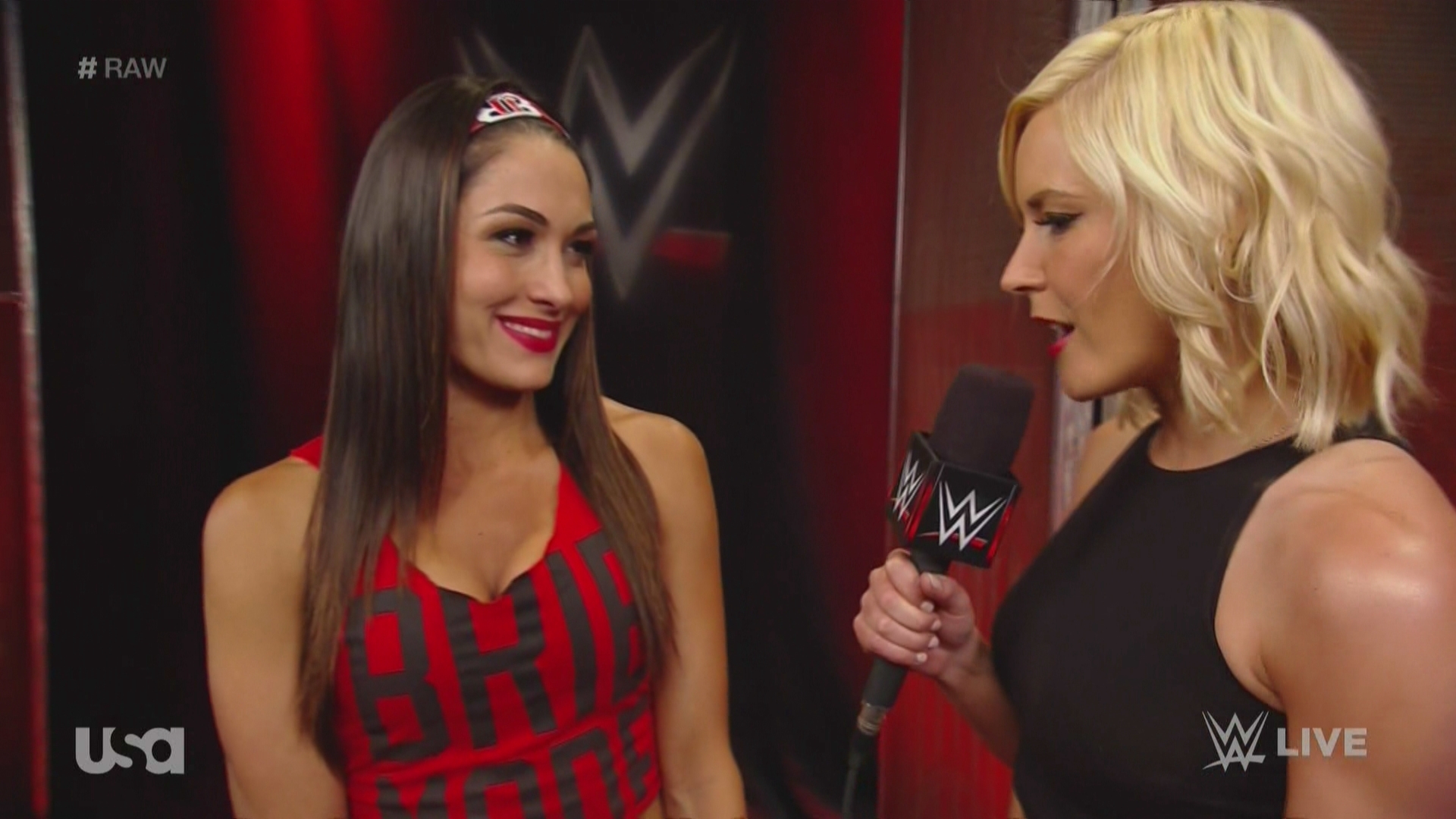 Sad news for anyone out there hoping the Bella Twins would show back up to challenge for the WWE Women's Tag Team Championship: on the most recent episode of Total Bellas, Brie Bella announced that she is officially retiring from pro wrestling to focus on being a mother. The announcement technically came following WWE's Evolution pay-per-view back in October of last year, so it looks like Brie exited alongside the "Divas era."
You can watch the Total Bellas clip below.
"Bryan and I have an announcement!" shouted the Bella Twin, closing out a wholesome beach evening with her family, adorable nieces and nephews included. "I decided that after Evolution, I'm gonna be fully retired," Brie continued with a smile. "Fully done."

Believe it or not, that was hardly the half of it. Brie also shared that she and Daniel Bryan would be leaving San Diego considerably earlier than their year-long lease originally stipulated. And, much to J.J. and Lauren Garcia's delight, she revealed the couple's plans to head back home: "Bryan and I are looking for a house in Phoenix," she said happily. "Cause we're moving back!" (via E! News)
Bella began her career back in 2007 before showing up on Smackdown in 2008, where she was quickly outed as one half of a set of Killer Bees-esque wrestling twins, who could perform magic. She's worked with WWE ever since, not counting a brief hiatus in 2012-2013. Brie is most notably a former Divas Champion, winning the title from Eve Torres on the April 11, 2011, edition of Monday Night Raw before losing it on the "power to the people" edition two months later.