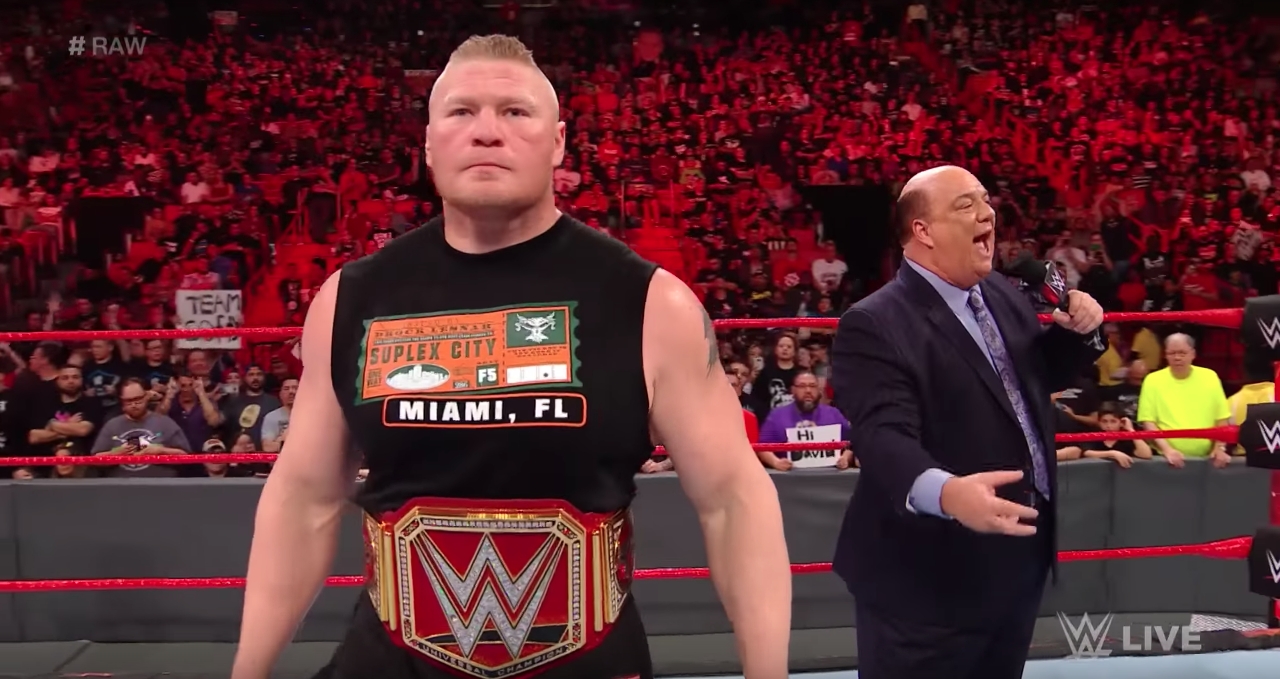 WWE Universal Champion and Beast Con Carne Brock Lesnar isn't exactly known for his rapid-fire title defenses, but recent speculation from Wrestling Observer Live suggests we may be seeing him even less than we're used to.
Lesnar didn't defend the Universal Championship at Backlash, and as of now he doesn't have a match on the Money in the Bank card. With just under 20 days before he passes CM Punk's WWE Championship reign of 434 days, when are we gonna see him again? Here's what Bryan Alvarez says:
"He is not on Money In The Bank so my guess is when they first announced that he had re-signed a deal I did have someone tell me they believed he was going to be there through Summerslam. So all we know is that it is a short-term deal. I presume he is going to drop the title at Summerslam I don't know what. It could happen I guess in July. But he is not at Money In The Bank so it will either be the July pay-per-view or Summerslam and if you got Brock Lesnar and you're paying him big money it will probably end up being Summerslam."
Oh. Cool?
Lesnar's reportedly training to face the winner of the UFC 226 fight between Daniel Cormier-Stipe Miocic heavyweight title superfight happening in July, so for now you're gonna have to rely on the underwhelming one-two punch of WrestleMania 34/Greatest Royal Rumble Roman Reigns matches to get you through your summer. Maybe plans will change and he'll show up in late June to hop in place in the middle of a Raw, but until then, sorry, everybody.